TP-Link: Design WiFi repeater on Amazon for 49 euros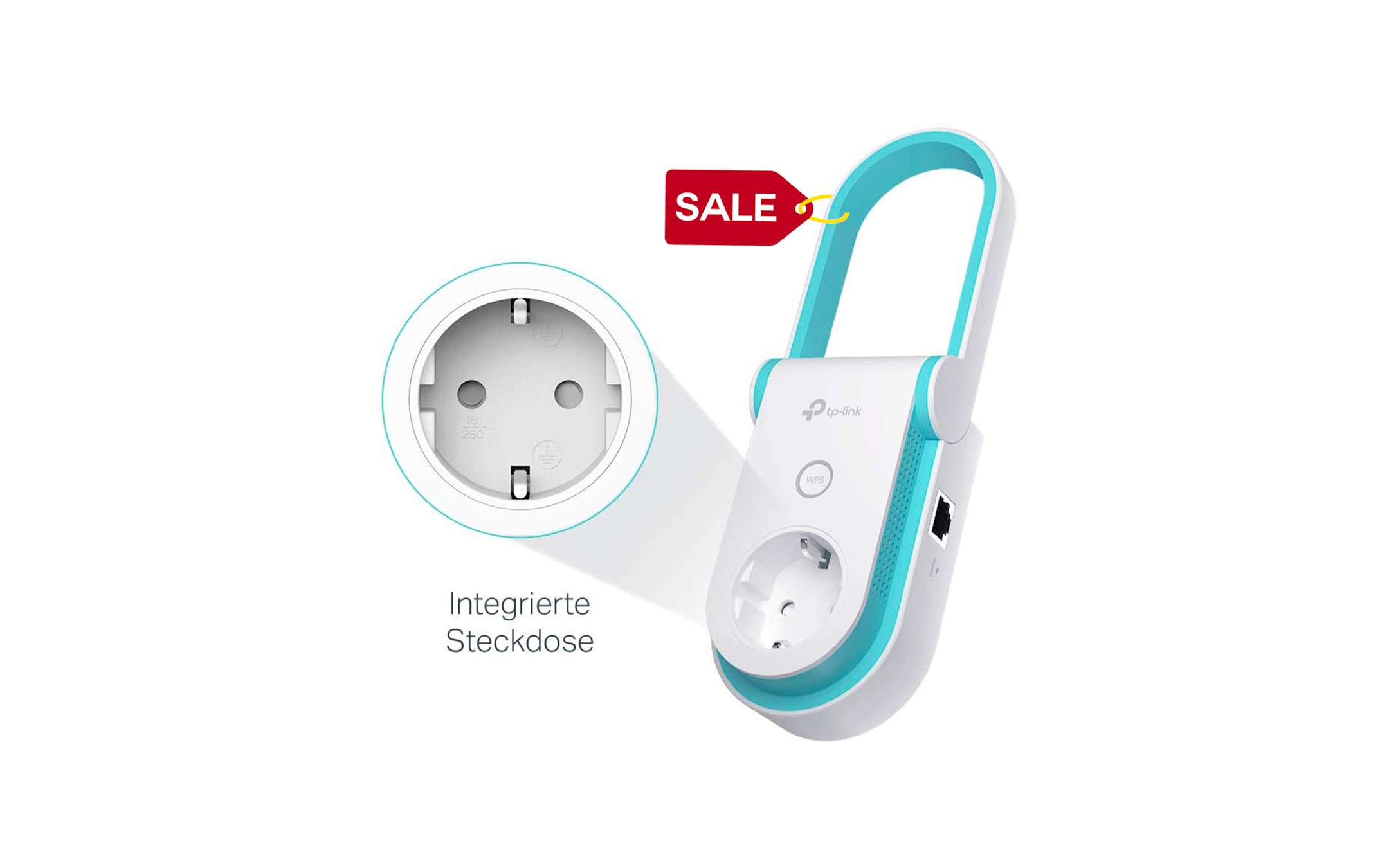 Among the signal repeaters available on Amazon, the design of this TP-Link AC1200 stands out for € 49.21. It is a model with integrated socket, which increases the range of the WiFi signal and manages fast networks up to 1200 Mbps.
The connection to the mains is via the Schuko socket. In the center there is the WPS button for connecting to the router, around which a circular LED indicates the efficiency of the connection. The blue light guarantees adequate coverage of the WiFi signal, while the red light indicates an excessive distance between the router and the access point, in this way
it is possible to
position the TP-Link device in the best possible way for a stable and performing connection in every corner of the house.
Read also:
Mini PC with
Windows 10 on
flash offer for only 127 €
TP-Link: Ethernet port and Dual Band WiFi
On the right side there is an Ethernet LAN socket, which has a dual function. If the TP-Link is configured in Access Point mode, it allows a wired connection to be transmitted via WiFi, while if the Extender function is set, it is possible to connect a PC via LAN directly to the repeater, conveying a wireless connection through the cable.
The TP-Link signal repeater has a modern and elegant design and the arc antenna ensures high coverage. The access point manages both 2.4 GHz WiFi connections and the most modern 5 GHz signals, if the modem / router is equipped with them.
Today on Amazon it is possible to buy this particular range extender by TP-Link at the price of € 49.21, a figure adequate to the technical characteristics of the product. Express shipping
is available for
Amazon Prime
subscribers, with guaranteed delivery within 2 business days.