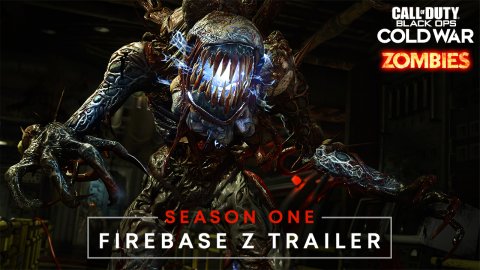 Activision has released a new trailer for
Call of Duty
:
Black Ops Cold War
- Season 1 dedicated to Firebase Z, the new Zombies adventure that will be available starting February 4th on PC,
PS4
,
PS5
, Xbox One and
Xbox Series X
| S .
Following the events of "Die Maschine", the Requiem's ​​next mission takes them deep into the jungles of Vietnam. Under the orders of Grigori Weaver, the team must uncover the secrets of Outpost 25 and face the threat that "lives" within it to save Samantha Maxis.
The trailer introduces the new story, the characters involved and the new settings. But it also shows, as if it were needed, the hordes of undead that we will have to face alone or in the company of friends. There will be no shortage of fearsome and gigantic opponents, against which to test all your skills.
In our review of Call of Duty: Black Ops Cold War we say that "Zombie this year is not revolutionized but rather perfected with a myriad of adjustments on the so-called "quality of life". It starts from the possibility of starting the game with any weapon you have unlocked, instead of relying on the usual boring pistol for the first rounds, with the game that adapts and offers you a interesting challenge regardless. "
What do you think of this new chapter of history?