Halo Infinite will be the biggest episode ever, for an insider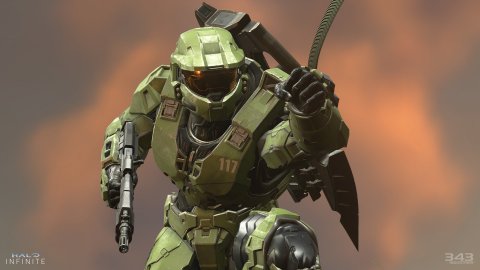 Halo Infinite will
be the biggest episode ever for the
Microsoft
series: the well-known insider Klobrille is convinced of it, who on the ResetEra forum explained the reasons why the game will be such an extraordinary success.
Postponed to 2021, Halo Infinite will greatly benefit from the extra time granted to the development team, which will actually
be able to
realize its vision also on a technical level, using the next-gen platforms of the Redmond company.
"I firmly believe that Halo Infinite will be there. most successful episode for the series in terms of engagement, player count, box office and post-launch support, "wrote Klobrille in his post.
" Considering free-to-play multiplayer and launch on PC at the same time, with also the new television series that could debut around the same time, probably this is not a crazy forecast. "
" 343 Industries is a studio completely focused on Halo in the near future, and we're still talking about the exclusive
Xbox
with the greatest potential, capable of dragging the entire division and giving other teams room to breathe. "
" It would be a mortal sin not to exploit these great possibilities, so I'm sure that we will see new and original experiences born on the wave of Halo enthusiasm, a bit like what is happening with The Mandalorian for the Star Wars universe. "
Source