Battleborn closes its doors, servers will be shut down today by 2K Games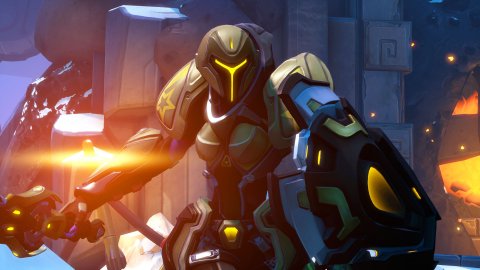 Battleborn closes its doors: today, January 31, 2021, the game servers will be shut down by 2K Games, as announced a few weeks ago.
The closure of the Battleborn servers marks the end of the project born in 2016 on PC,
PS4 and Xbox
One: developed by Gearbox Software, the game tried to mix MOBA and shooter mechanics in a single solution.
An outcome announced by the same development team, which already in 2017 clarified that he would no longer update Battleborn, devoting himself to other projects like the recent Borderlands 3.
In our Battleborn review, Emanuele Gregori wrote: "Battleborn delivers exactly what we were promised: a title capable of modifying some classic concepts of the first person shooter (as Borderlands had already done), projecting everything into the terrain of unbridled competition. "
" Great potential not fully expressed, in a window of merc ato difficult and with a population of servers yet to be fully verified, make it a title to observe and for which to weigh the purchase. Aware of having a very entertaining game in front of us, but which may not last as long as hoped for. "
Source