Halo Infinite: the sandbox part is over, 343 Industries is dedicated to cleaning up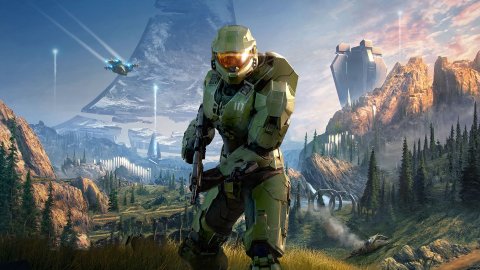 Halo Infinite
was the protagonist of a new update on the status of the work by 343 Industries, from which it emerged that the sandbox component of the gameplay is practically concluded in terms of development, with the team that is dedicating itself above all to cleaning up the game.
Considering that the release is scheduled for autumn 2021, that's a lot of time to devote to general cleanup, but considering the breadth of Halo Infinite and the importance of its multiplayer sector, the work on balancing and refinement is of great importance across the balance sheet.
As previously announced, 343 Industries plans to accompany this launch wait period with monthly development updates, including this update represents the first appointment of 2021. It also emerged from this that each weapon and tool has a specific purpose in the gameplay, as well as some details on the state of the work.
From here it emerged that practically 90% of the contents are practically completed and the next months will be used above all to solve general problems and improvements. "The sandbox team is super busy," explained deisnger Quinn DelHoyo. "We are all working on fixing bugs on the launch content and also on what will come next through the updates, such as
new vehicles
, equipment etc."
"We are basically doing burst testing and looking for ways to improve and evolve everything. All of our launch content is already available and tested daily, but it still takes a lot of effort to bring everything from 90% to 100% quality, ready to be distributed ".
Source