Xbox Series X | S and Xbox One, February 2021: the best games of the month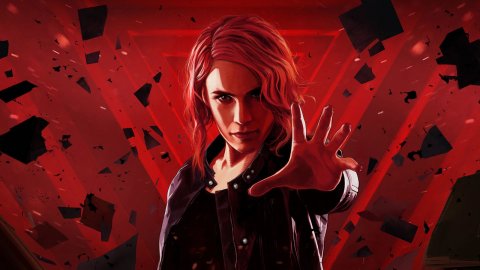 Between The Medium, The Yakuza Remastered Collection, Hitman 3 and Scott Pilgrim Vs. The World, January was undoubtedly a great month for owners of
Xbox Series X
| S and Xbox One, who, however, in February 2021 only have to settle for of a couple of relevant titles.
We will see the debut of the next-gen version of Control, the action shooter from Remedy Entertainment that increases resolution and stabilizes the frame rate, adding ray tracing to the mix for a even more spectacular graphics, and that of Little Nightmares 2. Ready for a new adventure in the dark?
Control
Out
on Xbox Series X
| S on February 2nd
Remedy Entertainment's metroidvania-style action shooter finally lands on next-gen platforms, with a version that includes ray tracing and is therefore able to offer even more spectacular graphics. One more reason to get involved in the fascinating story of Control.
As Jesse Faden, the new director of the Bureau of Control, we will face a decidedly complex task when an unknown entity, the Hiss, breaks through in our plane of reality and takes possession of the agency headquarters, also taking possession of numerous men who are inside the building.
Little Nightmares 2
Out on Xbox Series X | S and Xbox One on February 11th
Little Nightmares 2 throws us back into the nightmare world created by Tarsier Studios, this time telling us the story of an unreleased character, Mono: a little boy trapped in a sort distorted in size, but who will be helped by Six, the protagonist of the first chapter, to find a way out.
Characterized by a great atmosphere and a fascinating design for the scenarios and creatures, the game always keeps the tension high without providing us with certainties. As we explore the environments we will therefore be accompanied by a constant sense of uncertainty, aware that at any moment a new pitfall could arise from around the corner.
More games to be released in February 2021
Werewolf: The Apocalypse - Earthblood, out February 4 King of Seas, out February 18 Wrath: Aeon of Ruin, out February 25