Hollow Knight: Silksong, Team Cherry talks about their next game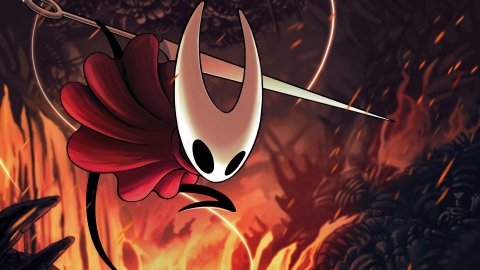 Eagerly awaiting the launch of
Hollow Knight
: Silksong,
Team Cherry
spoke with EDGE about what the studio's next game will be as soon as work on the current project is finished.
As we know, the development of Hollow Knight: Silksong isn't finished yet, but the Australian team seems to have already written some ideas for the future. What are they thinking about?
"Well, there is a project on the horizon that is not about Hollow Knight, and that has been sidelined for some time. I think however that we will all be thrilled to give it some time, "co-directors Ari Gibson and William Pellen said.
" At the moment this is simply documentation, but it is enriched as soon as the team has a new idea. A good starting point: the project is there and from month to month something is added. "
" Making a game other than Hollow Knight is not very different: they are like big worlds in which we can move, meet characters, go on an adventure . Maybe the formula changes because you don't hold a sword, but beyond that the experience is more or less the same. Maybe the protagonists won't have all these horns. "
" Who knows, we could learn not to create such vast environments. I wonder what would happen: I think it is probably impossible, but it could mmo try. "
Source