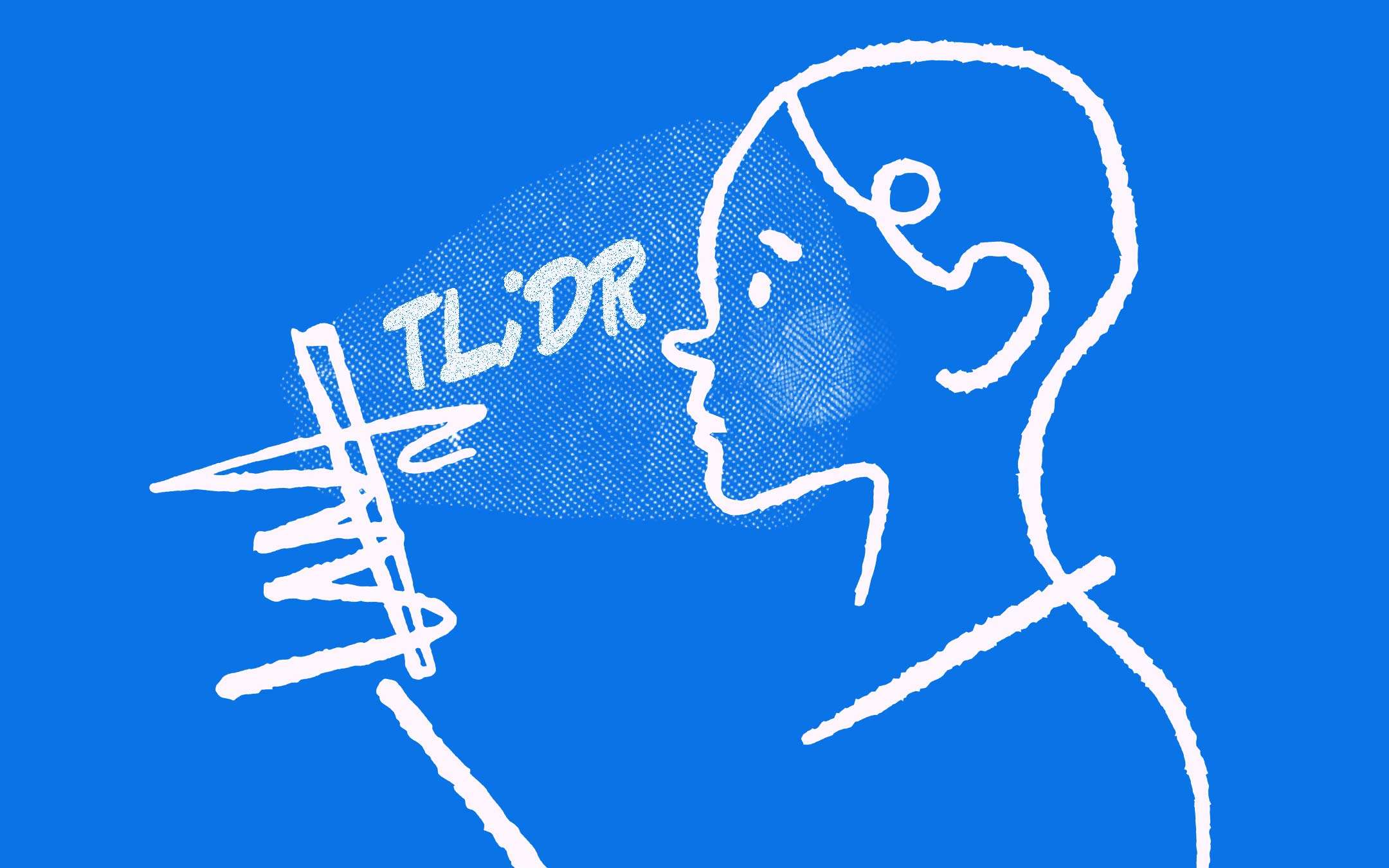 Among the projects undertaken by Facebook also the one called TL; DR. According to the first leaked information, it is an artificial intelligence capable of reviewing all the information contained within a news or an article and then summarizing it in the form of a bulleted list highlighting the facts or details deemed most important. importance.
Facebook AI will give you the news summary
Too Long; Didn't Read, for
those who have
no time to waste. The social network in blue would have presented the initiative at an internal meeting staged yesterday. Alongside the AI ​​
there is also
a utility capable of reading the news through the use of a speech synthesis algorithm and a system capable of interpreting the questions posed by the user regarding the content, replicating in a coherent way.
Considering the not always idyllic relationships between Facebook and the publishing world, we imagine that the introduction of AI will not leave insiders indifferent. It will also be verified how and if stripping a news from its smallest details and its nuances can show the side to the danger of misinterpretations.
It is not
the first initiative put in place by the social network and tied hand in glove to the world of journalism. Last year the News section made its debut on the platform, which is currently accessible in the United States and will soon arrive in the territories of Brazil, Germany and India.
Let's imagine how TL; DR would have summarized this article :
Facebook working on TL; DR. Artificial intelligence summarizes the news. Possible tensions with the publishing world. Facebook News will arrive in Brazil, Germany and India. Mark Zuckerberg also took part in yesterday's meeting. The year that is drawing to a close was examined, looking ahead with the intention of supporting, among other things, the fight against disinformation on the issue of vaccines for
COVID-19
.
Source: BuzzFeed News