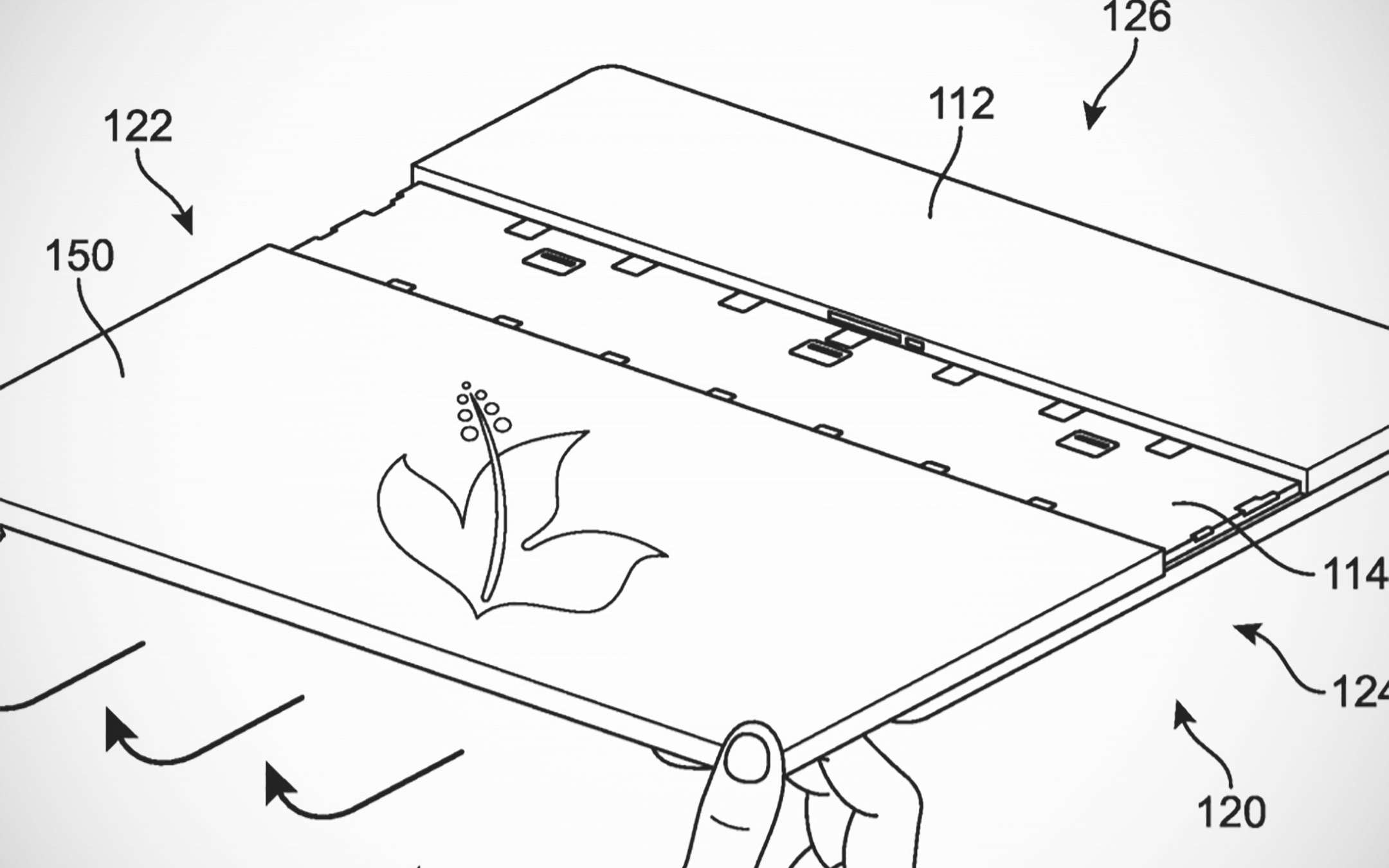 After bringing a dual screen smartphone to market,
Microsoft
is thinking about a modular Surface. To launch the hypothesis the online appearance of a patent filed by the Redmond group with references to a rather particular form factor: users would be able to remove and integrate "panels" according to specific needs, actually performing upgrades.
The Microsoft patent for the Surface of the future
The intellectual property was filed at the end of November. The full title of the document is "Interchangable housing panel with rechargeable power, network connectivity, and memory for use with portable computing devices". Among the examples provided, one calls into question connectivity: the idea is to allow the addition of modules capable of enabling new functions, enhancing the speed of data transfer within a local network or by hooking up mobile networks.
It is not
difficult to imagine a component dedicated to 5G.
Among the many images attached to the patent, an exhibition of what appears to be an exhibitor with explicit reference to Surface Laptop and to various compatible components called Laptops Lid Panel A45, X22 and C70.
It is difficult at the moment to hypothesize if and when Microsoft's idea for a Surface line device with modular design could materialize in a product destined for the market. Certainly the Redmond group has shown interest in experimenting with new form factors as happened with the dual screen Surface Duo smartphone already on sale overseas and with the Surface Neo instead set aside for the moment.
Source: FPO