Samsung SmartThings talks to Nest and Android Auto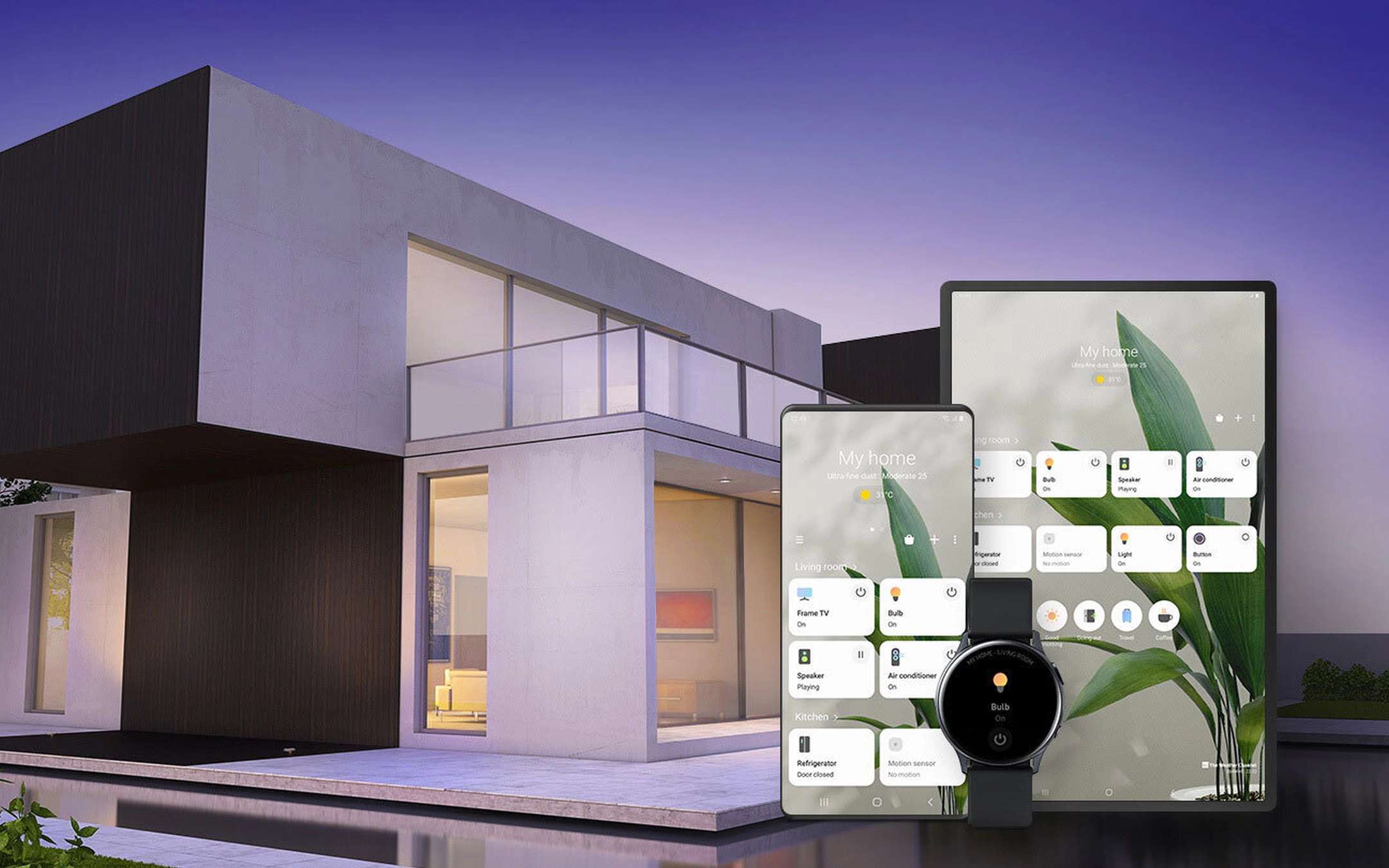 During the Unpacked event on January 14, mainly dedicated to the new Galaxy S21, Samsung also announced an important novelty for its IoT platform. SmartThings now supports Nest and Android Auto devices. Users will see integration with Google services after installing the latest version of the Android app.
SmartThings: interoperability with Nest and Android Auto
SmartThings allows you to manage all compatible devices in the home using a smartphone and the homonymous app for Android. Thanks to the collaboration with Google, it is now also possible to control Nest branded cameras, doorbells and thermostats. The user only has to start the search for nearby devices (obviously connected to the same WiFi network) or manually search for them by choosing Nest in the list of supported products.
Support will be extended in the future for Google Assistant to more SmartThings devices and
it will be
possible to stream Nest cameras to Samsung's smart TVs and Family Hub refrigerators.
The Korean manufacturer has also added support for Android Auto in version 1.7 .59.23 of the SmartThings app. The user will see a dedicated section where you can choose the SmartThings devices (up to six) to control via the Android Auto dashboard.
The SmartThings icon will be shown in the Android Auto app launcher. From inside the vehicle, it is therefore possible to turn on / off the devices in the home, using the touch or voice commands of Google Assistant. Conversely, users can turn on the air conditioning in the car from their smartphone.
Source: Slaghgear