Ring enables end-to-end encryption for videos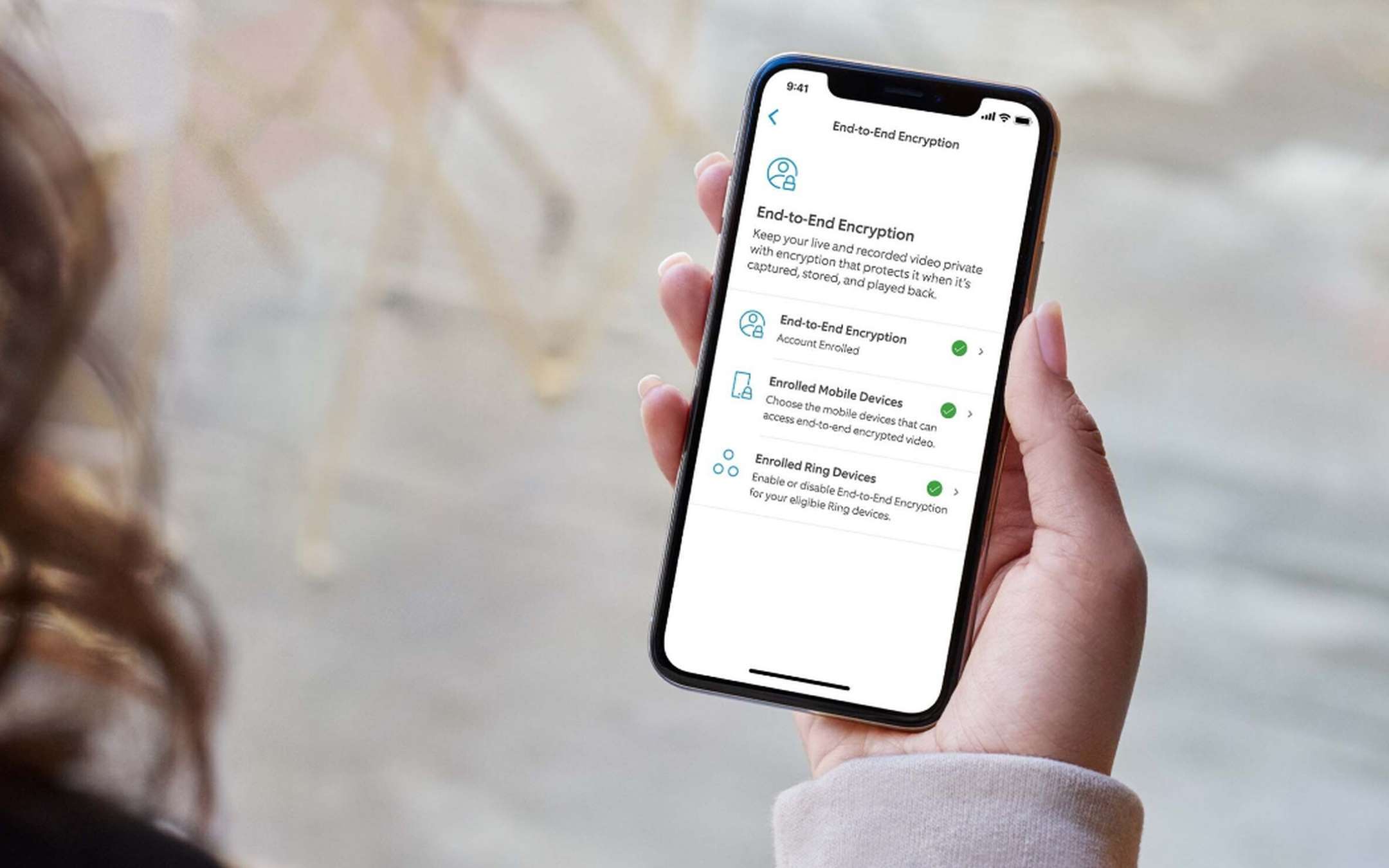 Ring has received numerous criticisms in the past for providing the police with the recordings made by surveillance cameras installed outside homes. The company promised to implement end-to-end encryption to offer greater privacy to users. Now the feature has been activated in "technical preview" for eight devices.
Ring announces end-to-end encryption
Ring was already using encryption for videos stored on servers and during their upload to the cloud. End-to-end encryption adds an additional level of security, as the key needed to "unlock" the videos is stored only on the user's smartphone. This means that no one else can play the videos.
The feature can be activated (opt-in) via the Ring app Control Center (initially only in the US). Compatible devices are: Video Doorbell Pro, Video Doorbell Elite, Floodlight Cam, Spotlight Cam, Stick Up Cam Plug In, Stick Up Cam Elite and Indoor Cam. Doorbells and cameras powered by battery or solar energy do not support E2E encryption.
The support site
explains how to
activate the feature. Ring has also released a paper detailing the technology.
However, the company underlines that the use of E2E encryption prevents video processing, so the detection mode of people and the verification of movement will be disabled. Similarly, some external devices (e.g. Echo Shows) will not be able to view the video stream. In addition,
it will be
necessary to download and upload videos to share videos with people nearby via the Neighbors app.
Source: Ring