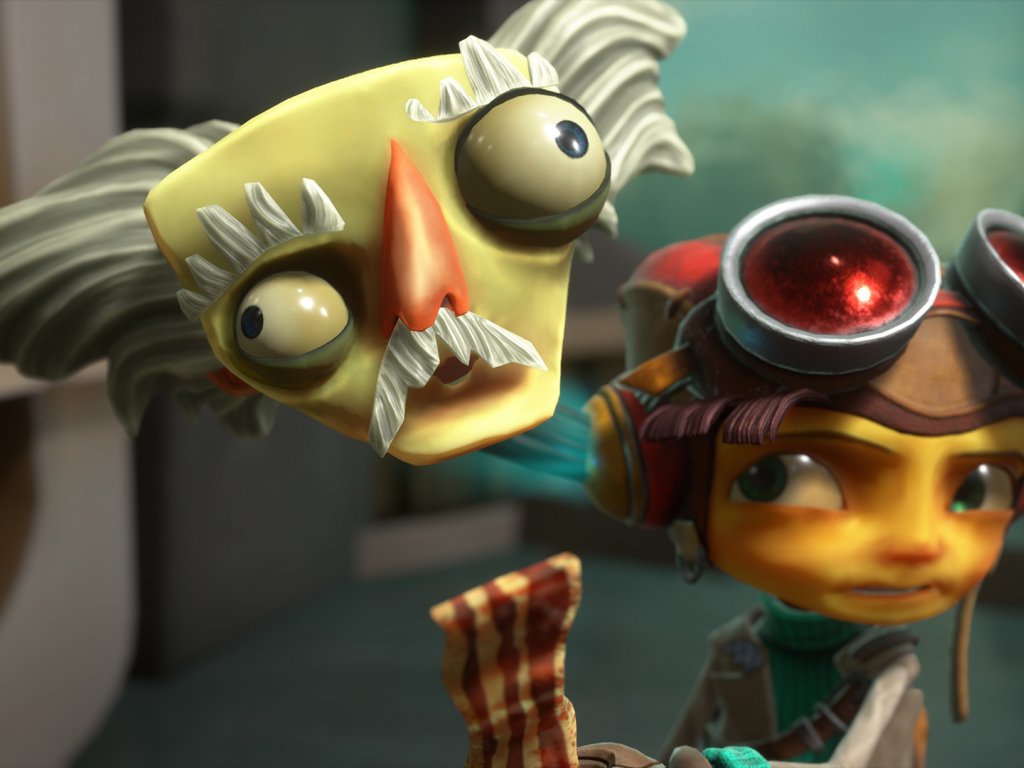 Tim Schafer used his Twitter account to make a happy announcement to fans of
Psychonauts 2
: the writing of the game's dialogues
is officially
over. The announcement came yesterday, but Schafer had actually finished the job last week. But he had "forgotten" to celebrate because there is "always new work to do".
Schafer says he still wanted to announce it, even if late, because after all he "is cool". Furthermore, as you can see below, Schafer explains that this week the studio will hold the last recording session for all the characters, some of which were first recorded in 2002 for the first Psychonauts.
The last dialogue recorded for Lili, moreover, is the following: Raz: 'Well, I'll let you go back to talking about myself.' Lili: 'GOODBYE RAZ'. Schafer found it quite amusing, although fans - out of context - are worried about reading these words, it seems.
Psychonauts 2 has experienced various delays over the past two years, but 2021 seems to be the right year for the release. In a developer update released over the winter, it was explained that all levels of the game are ready and that all that's left is to make some corrections. For example, the final credits and some cutscenes are missing, but also a post-game epilogue that will allow you to freely explore the game world.
Finally, it has been confirmed that Psychonauts 2 was developed without crunch in Double Fine.
window.twttr = (function (d, s, id) {var js, fjs = d.getElementsByTagName (s) [0], t = window.twttr || {}; if (d.getElementById (id)) return t; js = d.createElement (s); js.id = id; js.src = "https://platform.twitter.com/widgets.js"; fjs.parentNode.insertBefore (js, fjs); t._e = []; t.ready = function (f) {t._e.push (f);}; return t;} (document, "script", "twitter-wjs")); twttr.ready (function (twttr) {twttr.widgets.createTweet ('1349158050775531520', document.getElementById ('tw_1349158050775531520'));});
Source