Logitech MX Anywhere 2S: wireless mouse on offer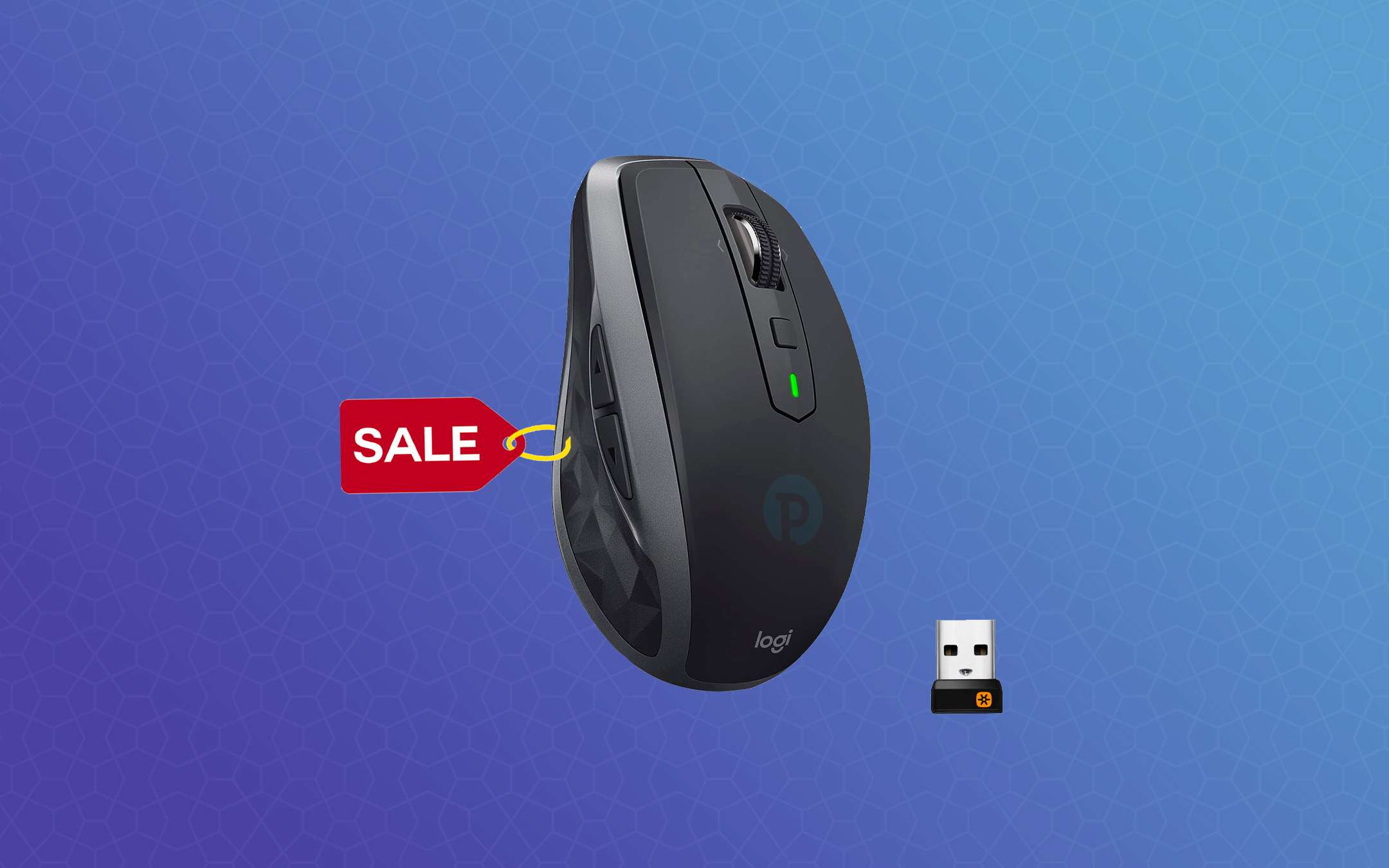 Today one of the most popular mice on the market goes on sale, the Logitech MX Anywhere 2S is on offer at € 44.99, a discounted price of 13% compared to the list price of € 51.99.
The peripherals of Swiss brand are often the subject of excellent offers on Amazon, today is the turn of the new model of MX Anywhere, or the 2S. Thanks to the Flow system
it is possible to
connect the mouse via bluetooth to multiple devices at the same time, by moving the cursor and dragging files from one PC to another.
The symmetrical design of the Logitech MX Anywhere 2S is comfortable and ergonomic for both right-handed and left-handed, the 2 side buttons are programmable using the appropriate software for PC and Mac, to which you can connect via bluetooth or thanks to the special USB Unifying receiver. The mouse is also compatible with tablets and smartphones, well suited to the new iPadOS operating system.
MX Anywhere works well on all surfaces thanks to the 4 000 DPI Darkfield sensor, plus the wheel has infinite scrolling , which allows you to scroll through web pages and long documents with a single movement of the finger.
The Logitech MX Anywhere 2S is available in the Gray version for € 44.99, 13% discount which corresponds to € 7 saved .
Logitech: bluetooth mouse and keyboard bundled at 94 €
In case you are also interested in buying a keyboard, we recommend you to consider this bundle Logitech. The offer includes the MX Anywhere 2 mouse and the K360 keyboard, for a total price of € 94, about € 30 less than the usual price.
We recommend the purchase to those looking for quality peripherals for their PC or Mac workstation, well-built and versatile products, also compatible with smartphones and tablets.