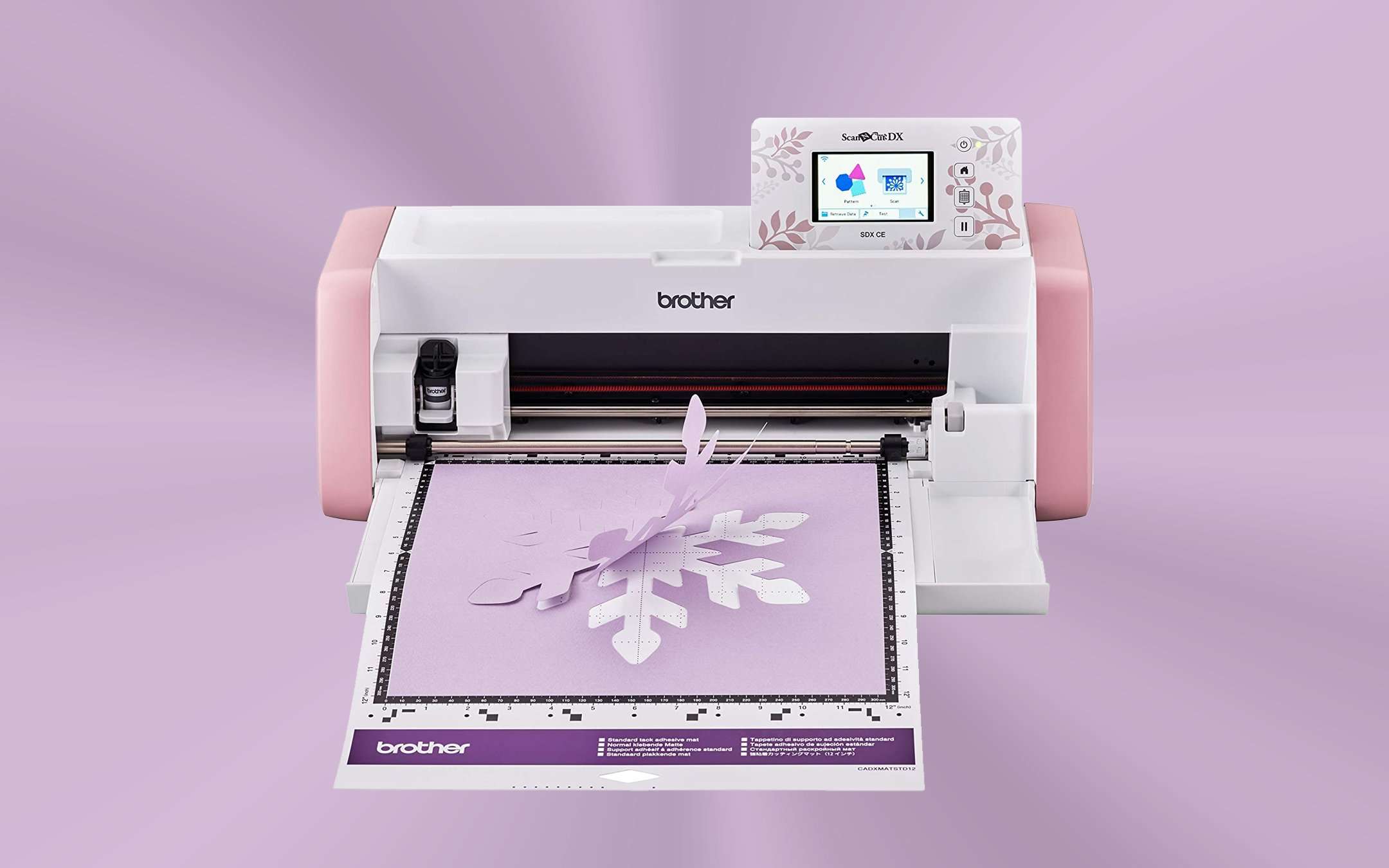 Foam, felt, cardboard, fabric, with thicknesses up to 3 millimeters: this is the basis for making the best use of the Brother SDX CE (Creative Edition) cutting machine, a very peculiar device which, while presenting itself as a traditional office printer , it is actually a tool meant for precision cropping. Today's opportunity is to take on the operational speed of the SDX CE at a bargain price, only 399 euros (-20% on the traditional price), which is the best price at which it has ever been possible to access the device in recent months. .
The idea is born in the mind, it materializes on the screen, then it is translated among the high precision blades of the new SDX CE: this is how creativity takes shape and becomes something further available to showcases, events or any other circumstance where to apply your work.
Draw and cut, with 20% discount
Brother's ScanNCut is a very special tool, but very useful for some serial uses. The advantage is to greatly speed up an operation which, otherwise, would have to be carried out manually, with less precision, with greater fallacy and - above all - with totally unlikely timing.
Brother SDX CE (Creative Edition) - ScanNCut
The Brother SDX CE is started via wireless connection using a free account on CanvasWorkspace: it also reads SVG files, allows you to draw anything that might be useful and repeatedly replicates the cutting operation very quickly. A 3.47 ″ touchscreen allows all control, while the software already offers 251 designs and 5 fonts for the first basic creatives.
The cutting area is 297 mm. Everything else depends on the imagination and the contexts of use within which the creatives obtained will be applied.
This article contains affiliate links: purchases or orders made through these links will allow our site to receive a commission .