Call of Duty: Warzone on Xbox Series X goes at 120fps, on PS5 not yet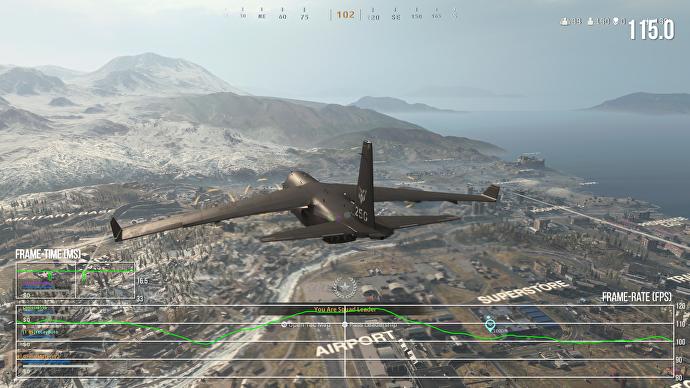 In these hours Infinity Ward has added, without advertising it too much, the 120fps to
Call of Duty
: Warzone in the
Xbox
Series X version. The game now runs with the frame-rate unlocked, which allows it to go between 100 and 120 frames per second on average. On
PS5
, however, the game still runs at a constant 60fps, no matter the type of setting you use.
To verify this disparity was Digital Foundry which on the one hand verified the fluidity of Call of Duty: Warzone on Xbox Series X and on the other hand tried to get the same performance on PS5, but without succeeding. The game, however, currently runs only in backward compatibility: this means that everything could change when the official patch with support for the next-gen is released.
However, at the moment, on Xbox Series X Call of Duty: Warzone runs with the frame rate unlocked. The goal is to hit 120fps, but at the moment everything runs between 100 and 120 frames per second, depending on the situation.
Digital Foundry has tried to do the same on PS5, but also with the "performance" mode activated the game is stuck at a stable 60fps. The game doesn't even support 120hz at the moment. This means that for a few days Xbox Series X users may have a small advantage in terms of responsiveness over their colleagues on the Sony platform. Call of Duty: Warzone, in fact, is one of the few games that supports cross play between all platforms.
In a few days in Warzone the first contents related to Call of Duty: Black Ops Cold War should begin to arrive : here is the review.
Source