The mouse with the 'vents' on offer on Amazon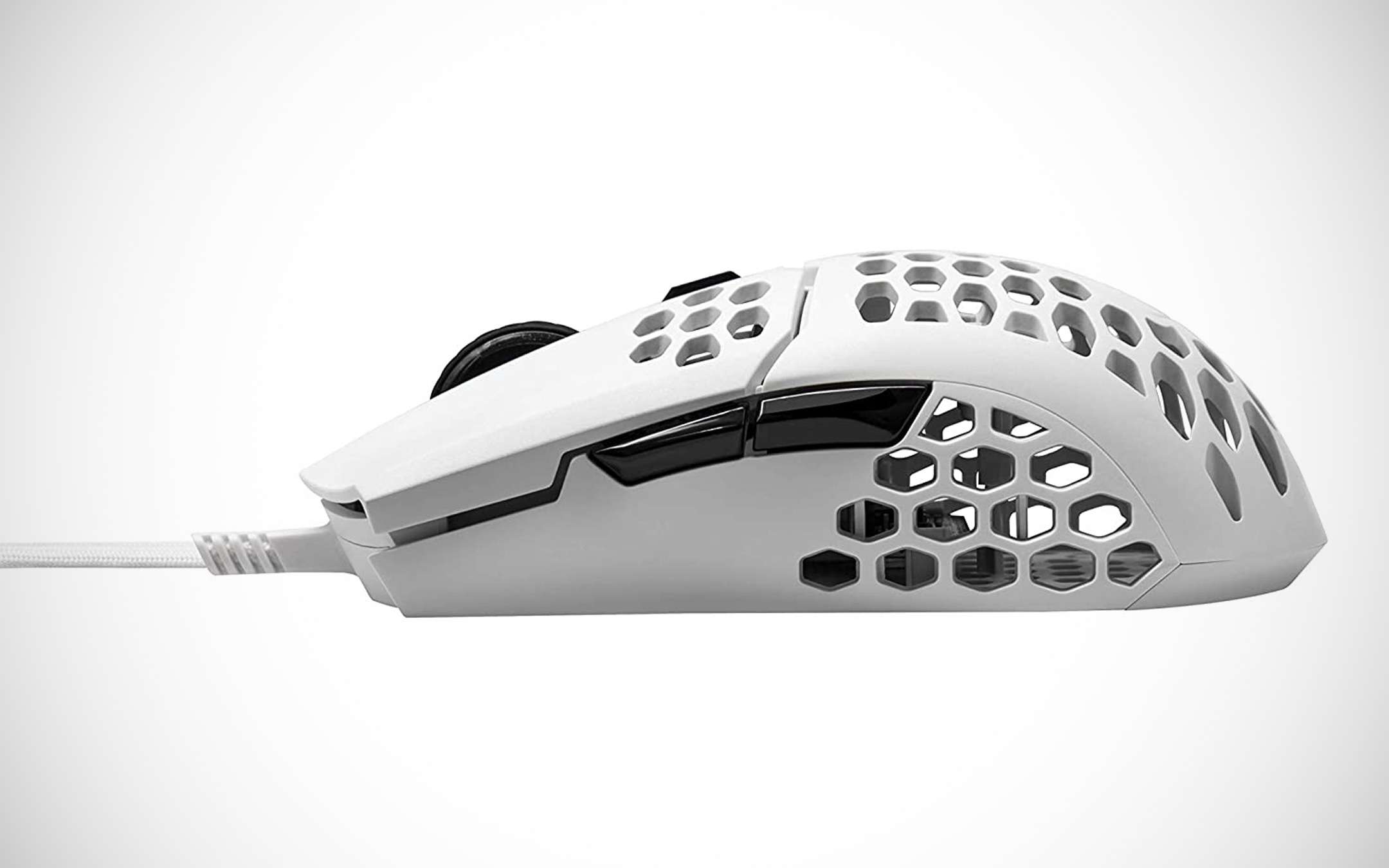 Definitely not a mouse like all the others: to understand what makes Cooler Master MM710 different and special, just a glance. Its frame is pierced and allows a glimpse of the interior. Not a purely aesthetic quirk, but which allows you to make it ultralight with a weight of only 53 grams. Today it is offered on
Amazon with
a 20%
discount on
the list price.
Cooler Master MM170: the ultralight mouse on sale
It is a wired model (with coated cable ) which therefore does not need an internal battery and relieves the user of the obligation to replace or recharge it. No compromise in terms of motion detection quality thanks to the 16,000 dpi Pixart PMW3389 optical sensor. It is ambidextrous, thus also adapting to left-handers. To ensure reliability, the professional-grade Omron switches positioned under the buttons. The feet made of low friction PTFE ensure an effortless glide and a premium responsiveness.
Characterized by its honeycomb structure, the Cooler Master MM170 is proposed as a mouse for the gaming, but nothing prevents you from using it for other purposes. The Matt White version is 20% off the list price. The price of the Matt Black one is also down with an offer at -11%.
This article contains affiliate links: purchases or orders made through these links will allow our site to receive a commission.
Source: Amazon