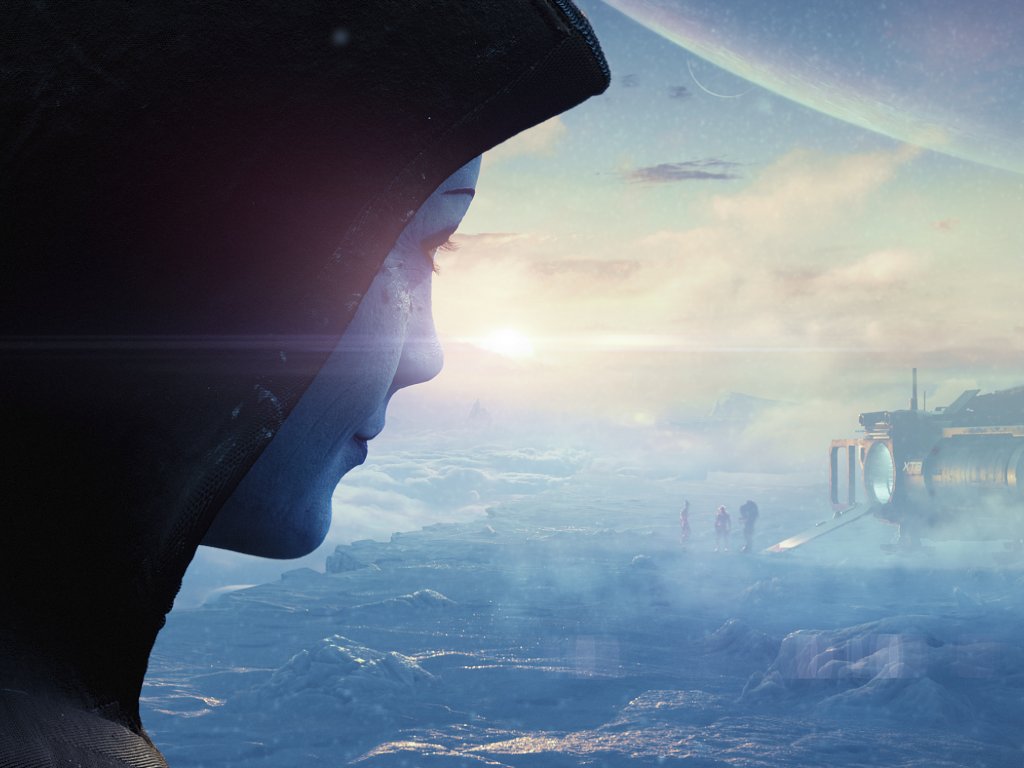 From the little information on the new Mass Effect that Bioware has published along with the trailer shown during the TGA 2020, it is not that we can have a very clear idea of ​​what the new, highly anticipated, chapter will be like. Some more information can be obtained, however, by interpreting the answers that the project director Mike Gamble is giving on Twitter. From what emerges, the new Bioware project could follow up on both Mass Effect: Andromeda and Mass Effect 3.
To a fan who wondered if he wanted to have shown two galaxies in the trailer to say that the game will be the sequel to both "strands" of Mass Effect, Gamble replied that the choice was not made by chance, but was "intentional".
An unclear answer, which in the tweet next he elaborated lightly: "who knows [if it's a sequel]. Maybe not, but we showed both galaxies for a reason". An interesting answer, even if cryptic, which leaves the door open to many different interpretations. As per the tradition of the series.
What is clear is that EA and Bioware want to focus on Mass Effect again. With the Mass Effect Legendary Edition in the works, it's expected on PC,
PS4
and Xbox One
in 2021, and this new chapter in production, we hope the series finds its way again.
window.twttr = (function (d, s, id) {var js, fjs = d.getElementsByTagName (s) [0], t = window.twttr || {}; if (d.getElementById (id)) return t; js = d.createElement (s); js.id = id; js.src = "https://platform.twitter.com/widgets.js"; fjs.parentNode.insertBefore (js, fjs); t._e = []; t.ready = function (f) {t._e.push (f);}; return t;} (document, "script", "twitter-wjs")); twttr.ready (function (twttr) {twttr.widgets.createTweet ('1337235463266942976', document.getElementById ('tw_1337235463266942976'));}); window.twttr = (function (d, s, id) {var js, fjs = d.getElementsByTagName (s) [0], t = window.twttr || {}; if (d.getElementById (id)) return t ; js = d.createElement (s); js.id = id; js.src = "https://platform.twitter.com/widgets.js"; fjs.parentNode.insertBefore (js, fjs); t._e = []; t.ready = function (f) {t._e.push (f);}; return t;} (document, "script", "twitter-wjs")); twttr.ready (function (twttr) {twttr.widgets.createTweet ('1337235757694480385', document.getElementById ('tw_1337235757694480385'));});
Source