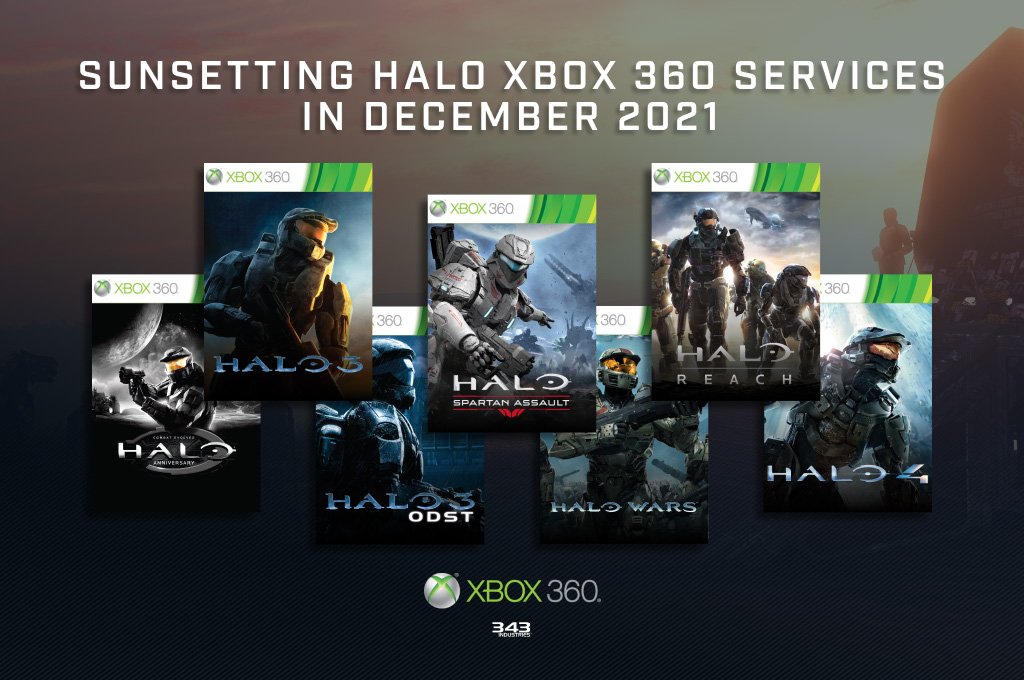 Halo is nearing the conclusion of its online journey on
Xbox
360, with 343 Industries planning to close online support for chapters on the console in question by December 2021, according to a new update on Halo Waypoint.
The development team has published a sort of roadmap of the progressive shutdown of online support for the chapters of Halo on Xbox 360, namely Halo 3, Halo 3 ODST, Halo 4 and Halo Reach, which of course will continue to be playable for single player or multiplayer components offline, while online modes will be deactivated by December 2021.
"We have so far continued to keep the services active on the old Halo for Xbox 360
in addition to
carrying out the most projected work towards the future" 343 Industries reported in the update, "Maintaining these services today requires a considerable amount of time and resources which directly impacts the studio's ability to support ip current and future Halo projects such as Halo: The Master Chief Collection and Halo Infinite ", explained 343 Industries, to justify the choice made.
" In the meantime, obviously player activity on these Xbox 360 chapters it continues to decrease, creating an imbalance between the amount of resources required to keep the services active and their actual use. This doesn't mean we don't care whoever plays Halo, but as with any business, our teams need to budget and prioritize the areas with the greatest impact. "
Basically, the chapters of Halo on Xbox 360 will face an inevitable retirement, considering that they now refer practically to two generations ago, again as regards only the online support, obviously not the games themselves.
The program switch-off will go through several stages:
Phase 1 - Fall 2019, already carried out, concerned the migration of data to the Master Chief Collection Phase 2 - December 2020, where we are currently, concerns the notices and the conclusion of the sales of the Halo chapters on Xbox 360 digitally, with the ability to get free DLC Phase 3 - 2021, with additional alerts and announcements Phase 4 - December 2021, shutdown of online support for Halo chapters on Xbox 360
The long farewell to the online multiplayer sector of the classic Halo chapters on Xbox 360 will continue for a whole year, therefore, but the service will come to an end in December 2021.
Source