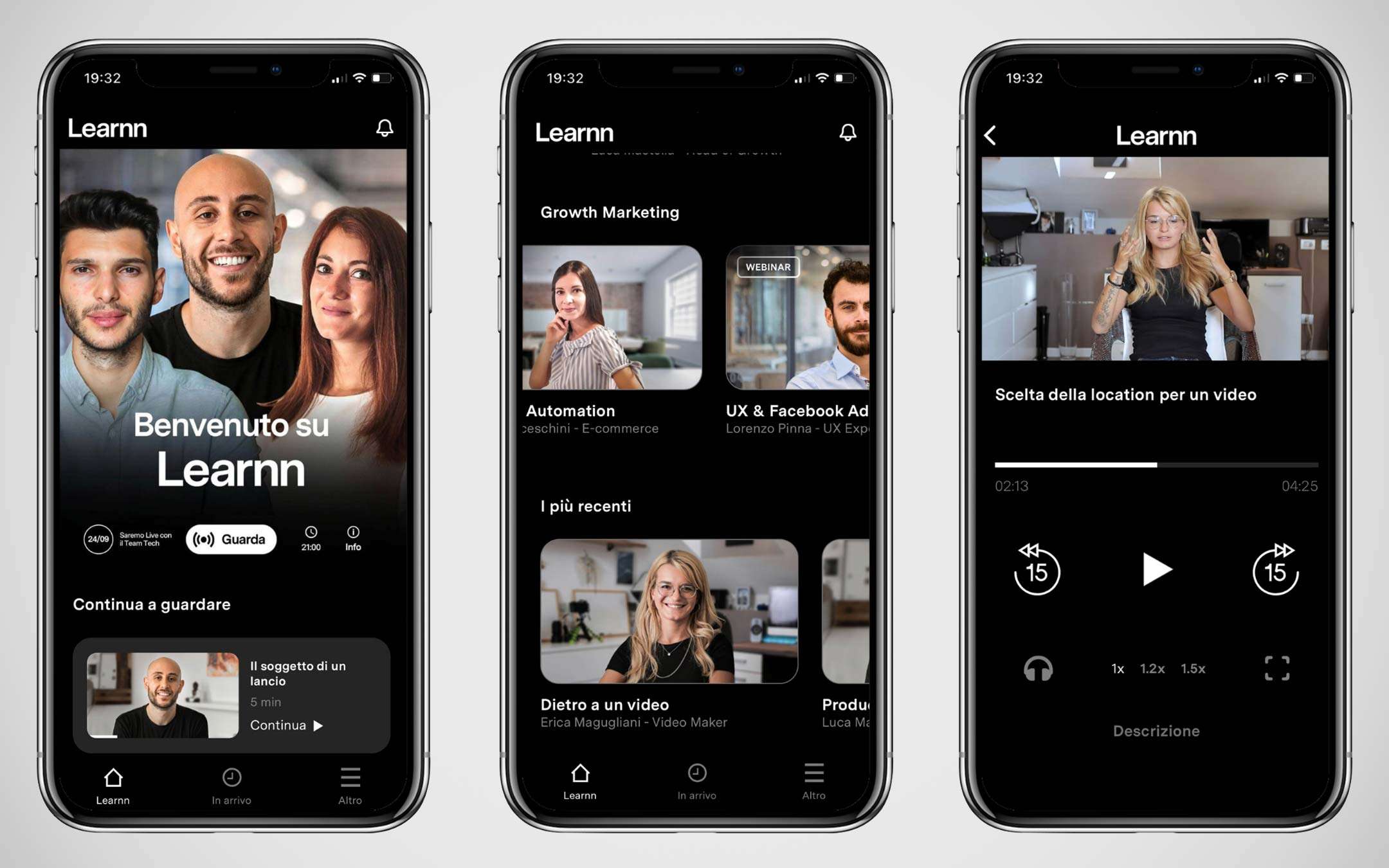 A platform dedicated to online training designed to put students at the center and based on
collaboration with
professionals and experts called to share their experience through original and exclusive courses: this is Learnn.
Learnn, a new platform for online training
At the debut there are a total of 22 courses for over 130 hours of content on topics such as e-commerce, Google Ads and content marketing. The declared intention is to continuously enrich the catalog, on a monthly basis, reaching topics not only related to digital as personal brand, copywriting, English and career development. This is how CEO and founder Luca Mastella presents the project.
Students are the future professionals we want to address and are among the most affected by the pandemic. This nucleus is for us a first, big step towards the academic world to which we extend our hand and towards initiatives with a social impact in which we deeply believe. Wanting to support, and certainly not replace the classical university education which remains unreproducible, the next fundamental step for us will be the launch of a series of collaborations also with universities.
Access a Learn is by subscription at the monthly price of 9.99 euros. 20,000 accesses are reserved for university students at the symbolic price of 1 euro per month for one year: those who want to take advantage of it simply have to pre-register on the official website (link at the bottom of the article) using their university email and then complete the registration. between 21 and 27 December. Mobile applications for Android and iOS are available.
The quality of the project is certified by the recognition obtained by Amazon Web Services which accredited the platform in the Activate program for the most promising startups in the country.
Source: Learnn