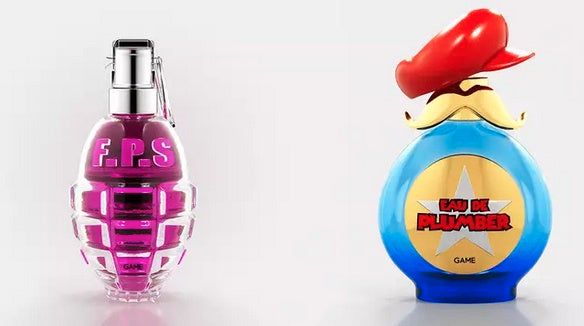 The GAME chain has put on sale two very special perfumes: one inspired by the
Call of Duty
franchise, the other by the Super Mario one. British gamers can take them home for £ 19.99 each. These are unofficial products in limited edition and can only be purchased in stores, so you have to be quick to get them.
The Call of Duty-inspired perfume bottle is shaped like a grenade, with FPS on it, while the Super Mario-inspired perfume bottle has a red hat on the cap and "Eau de Plumber" in the half. The contemporary Man-Kitsch absolutely cannot miss the opportunity to have them both, to be placed side by side with the statuettes of some videogame Collector's Edition (one at random, so much the junk is that).
Hard to say if that of GAME is an impromptu initiative or another way to combat the crisis in the physical video game market, which will have a following if successful.
Source