Black Friday: The DualShock 4 + FIFA 21 pack at a low price at Amazon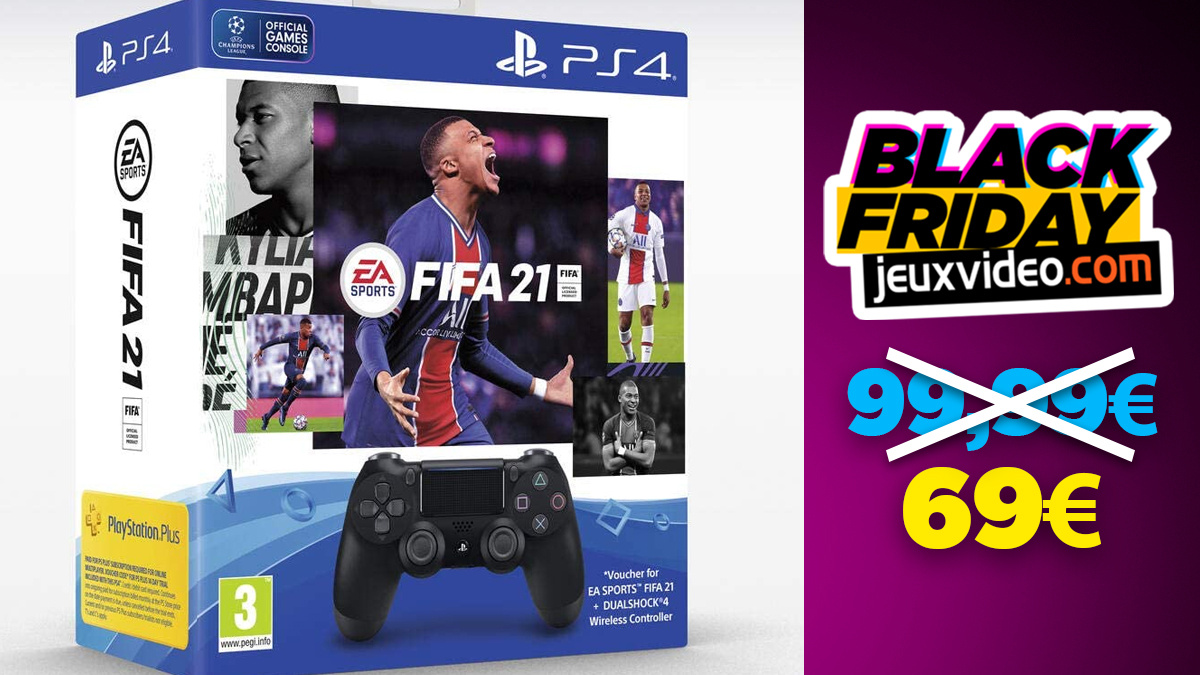 After
FIFA 21 in
cluded in a
PS4
pack, FIFA 21 is now in a pack with a DualShock 4 on Amazon. Ideal if you plan to have a virtual
football
, pizza and sofa night with friends!
Amazon promo: The DualShock 4 + FIFA 21 pack at -30%
Buy the DualShock 4 + FIFA pack € 21 to € 69.90 instead of € 99.99 at Amazon
From now on, it is possible to take advantage of a 30% reduction on the pack including the black DualShock 4 controller for the PlayStation 4 , as well as the FIFA 21 game, by going to Amazon. Note also that the pack contains two small bonuses, namely FUT points for FIFA 21 as well as a PlayStation Plus subscription of 14 Days which will allow you to try the following games: Worms Rumble, Just Cause 4 and Rocket Arena. Everything is available at a price of € 69.90 instead of € 99.99.
As a reminder, FIFA 21 offers you to participate in many game modes
in addition to
friendly matches such as Ultimate Team mode which allows you to collect many cards to create your dream team or the Volta mode which, like a FIFA Street, makes you play on the asphalt.
FIFA 21: a new episode struggling to renew itself
Loading the video FIFA 21 test in video You may also like:
Find all the great Black Friday deals All
the Black Friday
2020 promotions live Live Find our selection of accessories for PS4 and
PS5
The best Amazon offers for Black Friday 2020