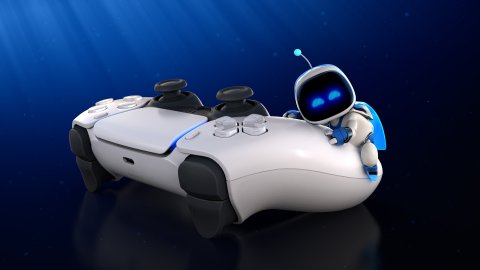 PlayStation Stars
PlayStation
Stars is now available in Italy, which means Sony loyalty program members can start completing campaigns to earn rewards and points, the latter of which can be used to redeem various rewards, including full games and PlayStation Store funds. Here are the campaigns currently available for October 2022, how to complete them and what bonuses they offer.
Here are the PlayStation Stars campaigns for October 2022:
This is a banana day
Objective: Launch any
PS5
or
PS4
game Reward: "Banana Boomerang" Digital Item Deadline: October 14, 2022 Description: We contemplate the enormous impact a humble banana has had: once an exotic delicacy, now one of the most popular fruits in the world, especially as a fake phone for boomers.
October Check-in
Objective: Start any PS5 or PS4 game Reward: "Tech Demo PlayStation Tyrannosaurus Rex" digital item Deadline: October 31, 2022 Description: Happy October! Always a pleasure to meet you
The World Warrior Online Challenge
Objective: Start one of the following games: Street Fighter V, Ultimate Marvel vs. Capcom 3, Mortal Kombat 11 and Tekken 7 Deadline: October 31, 2022 Reward: "The New Toy Trophy" Digital Item Description: Fight to celebrate over 30 years of Hadouken.
Hit Play / 1994
Objective: Start at least once each of the following games that include a 1994 song: Returnal (Stay x Circle of Life), Death Stranding (Baby I Love Your Way x Go West), Uncharted 4 (Mr Jones x Regulate), Detroit: Become Human (More Human Than Human), Until Dawn (Wild Night) and Heavy Rain (Streets of Philadelphia). Reward: "Sony Chord Machine" Heroic Digital Item Deadline: November 15th Description: Start a matched game with a 1994 brand
Selected PlayStation Store titles
Objective: Purchase one of the following games from PlayStation Store: FIFA 23 Standard Edition,
The Last of Us
Part I, NBA 2K23 for PS5, Inscryption, Valkyrie Elysium, Tunic. Reward: 50 points Deadline: Finished (valid until October 31st in other countries) Description: Find your next favorite game! Purchase one of these select games in the PlayStation Store.
Please Note: We will update this page if additional campaigns are added in October.
PlayStation Stars We have also listed all rewards (digital items,
PS5 and PS4
games and PlayStation Store funds) redeemable for PlayStation Stars points.
PlayStation Stars is the loyalty program for PS5 and PS4 players launched today in Italy. Registration is completely free and you can register via the PlayStation App or at this address, where you will also find the complete FAQ in Italian about this service.
Have you noticed any errors?
---
PlayStation Stars out NOW: How to sign up for PS4 and PS5 reward scheme
Sony's brand new PlayStation Stars reward scheme has finally made its way to the UK and Europe. The recently announced PlayStation Stars reward scheme lets subscribers earn digital items and collectibles for the PlayStation app, as well as money off future PS Store purchases. And the good news is that signing up is as simple as visiting the PlayStation Stars website and opting in. Full instructions can be found below.
First things first, visit the PlayStation Stars website and sign into your account. Then head down to 'How to join PlayStation Stars' section of the website and select 'Sign Up'.
After agreeing to the terms and conditions you are now part of the PlayStation Stars reward scheme and can start earning rewards.
The best way to keep track of your progress is to download the companion app for iOS or Android.
The PlayStation Stars section of the app shows your level and campaign progress, unlockable rewards and collectibles.
Completing campaigns earns either digital items or points that can be used to purchase games and PlayStation Store credit.
For example, if you complete the 'October Check-in' campaign you'll unlock a mini tyrannosaurus rex statue from the PSOne T.rex tech demo.
All you've got to unlock the reward is to play any PS4 or PS5 game during the month of October.
If you want to earn points to put towards future purchases, then you'll have to look out for the campaigns offering coin rewards.
The 'PlayStation Store Picks' campaign rewards users with 50 points for purchasing a select game that launched in October. This includes FIFA 23, The Last of Us Part 1, NBA 2K23, Inscryption, Tunic or Valkyrie Elysium. 
You can also earn rewards by levelling up your profile. To get past Level One, you need only make a game purchase and earn a rare trophy.
You can use the points to purchase games and credit, although you'll need to earn quite a few to make it worthwhile.
A copy of Sekiro, for example, will set you back 15,000 coins, while Hades costs 6,250. £20 of Store credit is available for 5,000 coins, while £5 of credit costs 1,250.