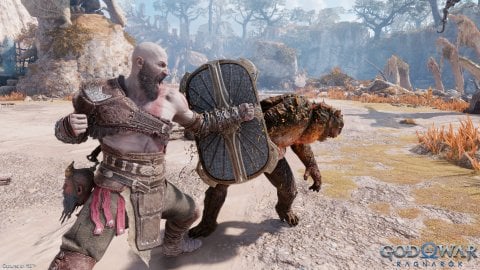 God of War Ragnarok
How long does
God of War Ragnarok
last? The amount of hours needed to finish it 100% was revealed during the latest episode of Beyond, the IGN USA podcast, in which the game was discussed, hinting at the arrival of the review. There is talk of more than seventy hours, a considerable amount, considering that the first required about fifty to reach the Platinum trophy.
It can be deduced that God of War Ragnarok will have more secondary content than the first chapter of the Nordic arc and that, probably, the main story will also be somewhat longer.
In the same video also mentions the fact that in terms of graphics Ragnarok does not show enormous progress compared to its predecessor, as well as in terms of gameplay, which however offers several new features. Players
will not have
the same skill trees as God of War and
there will be
new things to do in combat.
For the rest we remind you that the new adventure of Kratos and Atreus will arrive in stores on November 9, 2022, that is, in a few days. God of War Ragnarok will be available on
PS4
and
PS5
. It will be downloadable in advance, so you can play it as soon as it becomes available. In recent days we have learned that some are already playing with it, so much so that the classic unwanted advances, stigmatized by the developers themselves, have begun to circulate.
Have you noticed any errors?