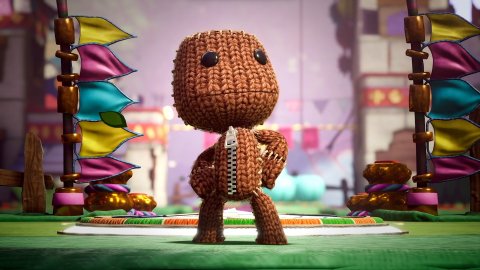 Sackboy
Sackboy: A Great Adventure is arguably the first party title on
PlayStation
for PC that recorded the weakest launch on Steam, after the huge successes of
God of War
and
Marvel
's Spider-Man and the coldest reception, but still not like that. insignificant, received from Uncharted: The
Legacy of Thieves
Collection. To tell us is
the number of
contemporary players, which is really low for the platform of Sumo Digital, so much so that it has never allowed it to enter the top 100 of the most played titles.
Incidentally, the maximum peak of players Sackboy's: A Great Adventure was just 592, according to SteamDB records.
Steam's peak player Sackboy: A Great Adventure Worse still, it's impossible to find any track of the game in the top 100 of the platform by amount of revenue, despite it being launched just over a day ago, a sign that many players have simply ignored it.
Wanting, the amount of reviews received by the game on Steam is also indicative, given which are just 120 (at the time of writing this news). The overall judgment of those who have tried it is however very positive, a sign that at least the quality has convinced those who have purchased it.
For comparison, the aforementioned Uncharted: The Legacy of Thieves Collection had touched 10,851 players maximum contemporaries, making talk of a launch of little success. On top of that, unlike Sacboy, Nathan Drake is still in the top 10 of sales, even though he does not occupy a prominent position (he is beyond the top 50).
Have you noticed any mistakes?