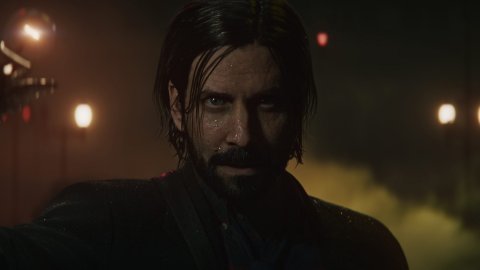 Alan Wake 2
In his latest financial report, made public in the past few hours, Tero Virtala, the CEO of Remedy, provided updates on the status of the
various games in
development at the company, including Alan Wake 2. According to his words, there is great satisfaction with how it is coming. In addition, the launch for 2023 has been confirmed.
Virtala: "Alan Wake 2 is in full production and will be launched in 2023, as planned. There is still a lot of work to be done, but the game is doing well on all fronts. User testing continues and feedback has been encouraging. After seeing how all the elements are melding together, I am confident that we will be launching an excellent game. "
Alan Wake 2 was announced in the course of The Game Awards 2021. This is a survival horror sequel to a cult title, dating back to the
Xbox
360 era. The remastered edition of the first episode was recently released. Alan Wake 2 will
be released on
PC, where
it will be
an
Epic Games Store
exclusive, on
PS5
and
Xbox Series X
| S.
However, this is only one of the five games in development at Remedy. A relatively small team is developing the remake of Max Payne 1 and 2, which should be the least advanced project in terms of processing progress. Vanguard, the live service cooperative multiplayer project,
has been postponed
because Remedy
wants to make
it unique, so that it can stand out from the competition. In 2023, the development team will be expanded for launch.
Virtala also talked about the two titles in the Control franchise in development, working names Condor and Heron. The first is a multiplayer title and development is progressing well, even if it is still in the early stages: "Our development team has discovered brilliant ways to use the world of Control, as well as designs that ensure a perfect co-op experience. for the world of Condor. These designs are in the prototyping phase and the gameplay already seems to be fun. We are allowing the team to work on several important elements of game design and finalize the pillars of the same, before taking the project to the phase of subsequent development. "
Heron, on the other hand, is in the concept phase and has seen its development team gradually grow, although for the moment it
will not be
expanded that much to ensure the right timing for the prototypes.
Regarding the release dates, Remedy aims to launch at least one game per year in the period from 2023 to 2025.
Source Did you notice any errors?