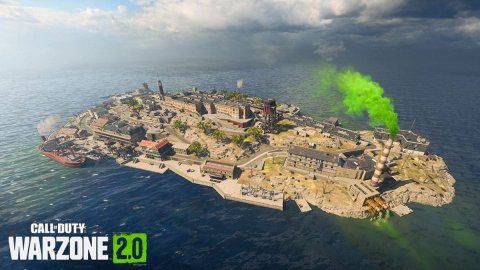 Call of Duty
More leaks arrive to corroborate the idea that
Call of Duty
: Warzone 2.0 could get a new resurgence map in 2023, apparently developed in collaboration by Beenox and Toys for Bob, according to another insider.
In this case the information comes from TheGhostofHope, which is usually considered a rather reliable leaker as regards information on Call of Duty, which is why it is also taken into consideration by the journalist Tom Henderson, who raises the question.
According to reports, Beenox and Toys for Bob would be working on a resurgence map for Call of Duty: Warzone 2.0, which is the totally reworked version of Activision's free-to-play battle royale shooter, but the launch of this one would only be scheduled for 2023.
According to the same source, the resurgence maps of the previous version will be removed from version 2.0, which would make this in the works the first to arrive for Warzone 2, but the launch would only be expected in mid-2023.
Beenox created Warzone's first resurgence map, Rebirth Island, and continued to support the game afterwards, while Toys for Bob collaborated on the development of Verdansk 84 and Caldera, so there are two expert teams in this area. Call of Duty: Warzone 2.0 is scheduled for November 16 on PC and consoles, with the new Al Mazrah map and a new DMZ mode. In the meantime, just this morning we released a special in which we analyze the single player campaign before the Call of Duty:
Modern Warfare 2
review.
Source Did you notice any errors?