Paragon: The Overprime, the MOBA of Epic Games resurrects after 4 years from the closure of the servers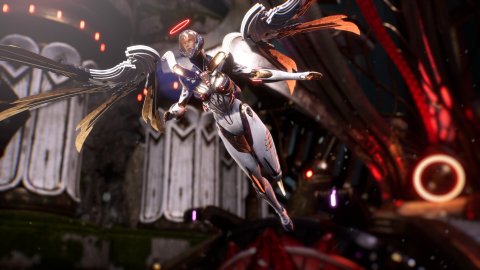 Paragon
Paragon, Epic Games' third-person shooter-style MOBA, after four years from the closure of the servers
is ready to
resurrect thanks to the Korean team Netmarble in the form of free-to-play and with the title "Paragon: Overprime". The game will soon enter the Early Access phase.
"Paragon: The Overprime is a free third-person shooter-style action MOBA. Choose one of the many powerful heroes available, each with unique abilities, and work together with your teammates to conquer the battlefield of Prime ", reads the official description of the game, while an official trailer is found below.
Paragon: The Overprime is currently in the final phase of testing and will become available in early access soon, according to what Netmarble communicated, although at the moment
there is no
precise date yet.
The original Paragon was a MOBA released in March 2016 on PC and
PS4
in form of beta. The full version never arrived, unfortunately, as Epic Games on April 26, 2018 closed the game's servers for good. The official reason is that the company believed there was "no clear path to grow Paragon and make it a MOBA capable of attracting enough players to be sustainable". However, many believe that Epic Games simply preferred to hijack the staff and resources used for Paragon to support Fortnite, which at the time had begun to conquer the gaming market.
After the closure of the servers, almost all the assets of Paragon were made free by Epic Games for any developer and then were subsequently used to make other games.
The news had passed quietly, but in October Epic Games allowed Netmarble to use all the assets for the realization of Paragon: Overprime, as well as the trademark of the IP itself. The game is currently in development for PC and will be available on the
Epic Games Store
and Steam. The hope of course is that this time the game will achieve greater success.
Staying on the subject of Epic Games, the free games of October 27, 2022 are available on the company's store since yesterday. In addition, those arriving on November 3rd have been announced.
Source Have you noticed any errors?