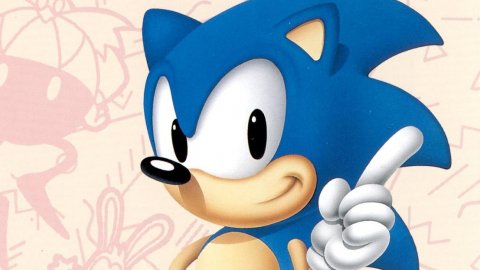 Sega reveals the numbers of its IPs
Sega
shared with shareholders the overall numbers recorded by its videogame franchises, revealing the amount of copies sold and downloads of free-to-play titles. Sonic is in the lead, with a great distance from the other IPs of the Japanese company, with 1.51 billion units sold / downloads. In second place the Total War strategic series with 40.4 million.
Below we have reported part of the list shared by Sega, with the best known IPs in our shores. We specify that in the numbers shown below in many cases are included downloads of free-to-play games, arcade cabinets, toys or entertainment devices (for example the "Claw crane", coin operated mechanical fishing), therefore not
we are only
talking about premium games. Which explains for example the gigantic gap between the numbers of the blue hedgehog and the strategic ones of Creative Assembly.
Sonic - 1.51 billion (full games and free-to-play) Total War - 40.4 million Puyo Puyo - 37.7 million (full games, free-to-play, entertainment appliances)
Football
Manager - 25 million Chain Chronicle - 25 million (full and free-to-play games) Yakuza 19.8 million
Shin Megami Tensei
- 19 million (full games and free-to-play) Virtua Fighter - 18.8 million (full games, free-to-play, arcade) Hatsune Miku - 18.5 million (full games and free-to-play) Persona - 15 million (full and free-to-play games) Phantasy Star - 9.8 million
An image of Sonic Frontiers As we can see, Sonic plays a fundamental role in the business of Sega, not only thanks to the sales of premium games, such as the upcoming Sonic Frontiers. In fact, the blue hedgehog is also well present in the market of free-to-play mobile titles (for example Sonic Dash on Android exceeds 100 million downloads, while Sonic the Hedgehog Classic the 50 million), merchandise and toys, as well as in the latest years even in the film industry.
From Sega's data it is also possible to understand how important the acquisitions of Atlus, Creative Assembly and
Sports
Interactive over the years have been from a strategic point of view, considering the numbers recorded by their IPs.
Staying at Sega, that's when the Sonic Frontiers review embargo expires.
Source # 1 Source # 2 Did you notice any errors?