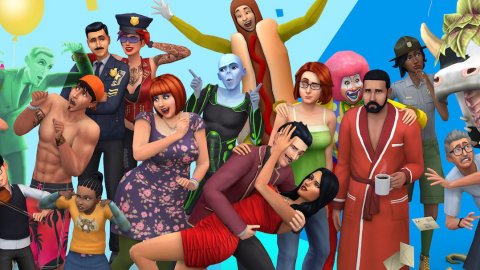 The Sims Summit
Electronic Arts
has officially apologized, via The Sims Twitter account, for the lack of diversity among the content creators who took part in the Behind The Sims Summit.
It all started when Ebonix - co- founder of Black Twitch UK - kicked off a series of messages about the event, noting that there was a single black content creator among all those invited.
EA then wrote: "Our Creator segments during Behind The Sims Summit did not properly represent our large community of players. Black Simmers deserve to feel seen in
everything we
do for The Sims, so we hold ourselves accountable for this mistake and will do
better than
that. now forward ".
Eboinix then tweeted: "Taking responsibility is the first step, but we know that responsibility without action is just a sale of dreams. The voices I have heard from the community are crystal clear. A genuine and meaningful action. Not provoked by these circumstances. We'll see! ".
Ebonix also started a petition on October 23, 2022, to have EA and The Sims Twitter page take action by promoting personalized content for people of color by creators of color throughout the year, hiring four Black Sims Gurus and teaming up with Black Sims players to create more dedicated content. So far, the creators of The Sims have not yet responded to this petition.
Source Did you notice any errors?