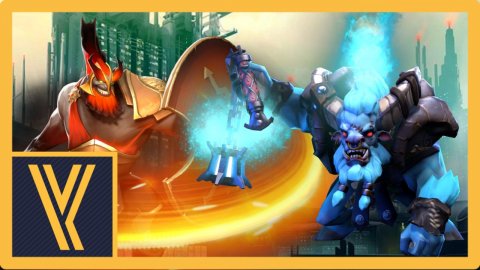 Neon Prime
New details emerged on Neon Prime, the new game from Valve not yet announced: it seems that
it will be
close to DOTA, but science fiction. To reveal it on Twitter was the insider Tyler McVicker, known for having internal connections to the Steam company, which unfortunately did not explain itself very well.
Neon Prime has been developed by Icefrog, the lead developer of
Dota
2 and the original Defense of the Ancients. He is basically one of the fathers of the Moba genre. So even Neon Prime could be an online strategy of some kind.
Returning to Neon Prime, it was also revealed that it will take place in another dimension, such as the Continuum or the Moons of Ultoria. It
will not be
an FPS and, of course, it will not be linked in any way to Half-Life: Citadel, Valve's other game in development.
Of course this is unofficial information and should be taken as such, so don't take them for granted. Be that as it may, all that remains is to wait for Valve to announce something
to find out
more. The company's policy in recent years has been very clear in the field of
new video games
: either live service, or titles designed for its hardware peripherals, such as Half-Life: Alyx. In this case we would lean more towards the first hypothesis, given the name involved, but we'll see.
Have you noticed any errors?