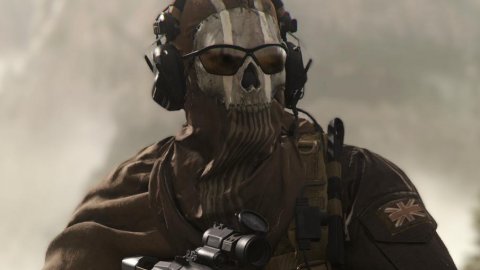 Call of Duty
Call of Duty
:
Modern Warfare 2
continues to grind record numbers for the series on Steam, even managing to beat itself for the number of contemporary players, whose peak has grown by about 10,000 units compared to the previous record, set in the day of yesterday, as SteamDB data shows that they speak of almost 250,000 players.
Call of Duty: Modern Warfare 2 has a new peak of maximum players Considering that the price of access to the game is € 69.99 , this is a truly remarkable achievement. To say, it currently ranks third in the global ranking of most played on Valve's platform.
For the sake of comparison, here are the numbers made by other Call of Duty launched on Steam, sorted by maximum number of contemporary players Register:
Modern Warfare II (2022): 247.830 Black Ops: 118.593 Modern Warfare 2 (2009): 112.874 Modern Warfare 3: 86.832 Black Ops II: 71.228 Black Ops III: 63.681 World War II: 56,627 (last Call of Duty launched on Steam before Modern Warfare 2)
As you can see, Infinity Ward's new title has recorded more than double the number of players of any other Call of Duty so far.
Also, currently Call of Duty: Modern Warfare 2 ranks first in Steam's global top 100 by revenue, above Cyberpunk 2077, on offer with 50% off, FIFA 23 and
Resident Evil Village
.
Call of Duty: Modern Warfare 2 is first in the ranking The only negative note seem to be the user reviews, which are already almost thirteen thousand, of which however only 62% are positive (at the time of writing this news) . The most common complaints are too many bugs and poor performance on some systems.
Have you noticed any errors?