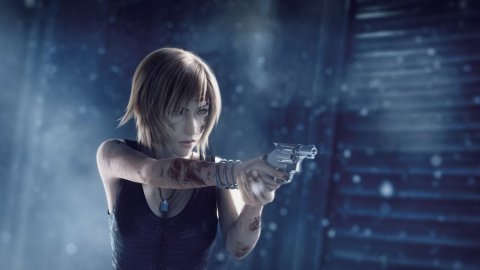 Square Enix has
recently registered the new trademark "Symbiogenesis" with the patent office in Japan and many are thinking (or hoping) of a possible connection with Parasite Eve, considering the conceptual proximity of the meaning of the term with the themes of the classic series.
The registration document dates back to October 13 in Japan but was made public only in these hours, so it is basically the first time we hear about this Symbiogenesis and there are no more precise details about it, except the fact that seems to fall into the category of video games.
Considering that symbiogenesis is, in fact, the major theory regarding
the origin of
the eukaryotic cell from the prokaryotic one, centered on the "union of two separate organisms in a new single organism ", which also concerns the role of mitochondria in the evolutionary process, it is clear to see a connection with the story of Parasite Eve.
Parasite Eve 2, an image Adding then that this is a franchise so far stuck at Square Enix, despite having a good number of fans, the idea that the trademark may concern a return of the game is not crazy.
Symbiogenesis could therefore be a subtitle of a new Parasite Eve, but obviously we are going to speculate here. The video game series dates back to the 90s on the first
PlayStation
, as an adaptation of a novel by Hideaki Sena that became very famous at the time, complete with a transposition into manga. The first video game was released in 1998 and sees the protagonist, New York police officer Aya Brea, find herself fighting against the threat of Eve, an entity capable of killing by stimulating self-combustion, through a strange science fiction theory about mitochondria. in human cells.
On the other hand, just a few years ago the producer Yoshinori Kitase had reported that, after
Final Fantasy 7
Remake, Parasite Eve could be the next game to be relaunched by Square Enix.
Source Did you notice any errors?