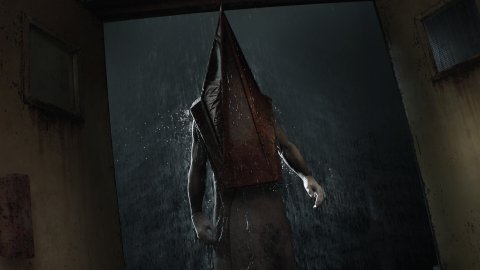 Silent Hill 2 Remake
According to Piotr Babeno, the president of Bloober Team, Silent Hill 2 Remake has recently entered the final phase of development, with the team making the final touches and cleaning up the code from any bugs. This is an important detail, as it means that the release date shouldn't be far away, whereas Konami hasn't officially revealed a launch window yet, not even an indicative one.
During the GPW Innovation Day, Babeno also revealed that the work on the remake
of Silent Hill
2 began in 2019, so for about three years. As for the release date, he stated that it depends only on Konami, but that he believes that we will receive news from the Japanese company soon. We can therefore expect an official announcement within a few months, who knows maybe already during
The Game Awards 2022
in December or a future
State of Play
by
Sony
, given that Silent Hill 2
Remake will be
an exclusive
PS5
console for an entire year. br>
Silent HIll 2 Remake, an official image The president of Bloober Team also added that Konami has fully funded the project and that the Krakow studio is already receiving payments for completing several milestones of development, with the possibility of recording extra income if the game achieves a certain commercial success, obviously without going into the details of the terms of the contract. Babeno expects Silent Hill 2 Remake to record sales of "at least several million units", a sign that the project is undoubtedly ambitious.
Silent Hill 2 Remake is currently scheduled for PC and PS5. According to former Game Informer senior editor Imran Khan, Konami would have banned Bloober Team from taking too many liberties with the makeover.
Source # 1 Source # 2 Did you notice any errors?