Hogwarts Legacy will have "online interactivity" and "in-game purchases" for Australian Classification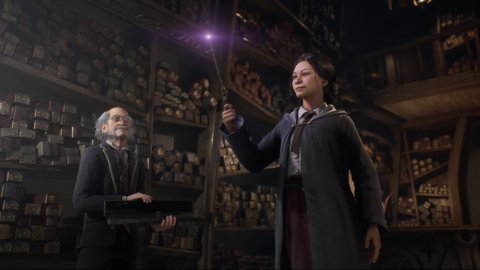 Australian Classification, Australia's video game and movie classification body, has added Hogwarts Legacy to its database, revealing that it will have some sort of online interaction and in-game purchases.
Unfortunately, the Australian rating board page does not go into detail, limiting itself to cataloging Hogwarts Legacy with the labels "supernatural themes", "violence", "online interactivity" and "in-game purchases".
On this last point, the official FAQ of the game comes to our aid, from which we learn that in-game purchases will be linked to the "Dark Arts Pack", rather than microtransactions.
Q: "Can players make in-game purchases in Hogwarts Legacy?"
A: "Players who own the Standard Edition of Hogwarts Legacy can purchase the Dark Arts Pack in-game, which is otherwise only available with the Deluxe Edition. There are no other items to purchase in-game. ", reads the FAQ.
We don't know what the online interactions of
Hogwarts Legacy will
be, since as confirmed by the developers (and the official FAQ)
it will be
a totally single-player experience and"
does not have
a mode online or cooperative ".
Probably the reference of the Australian body concerns some social function yet to be revealed or the possibility of connecting to the game with your Warner Bros. Games account to get some bonuses.
In addition, Hogwarts Legacy has been rated in Australia with an "M" rating, which in this case does not mean "mature" but rather "moderate impact", which is roughly equivalent to our PEGI 16, as it indicates a game that "is not recommended. for children ini under 15 years old. These products include violent elements and themes that require adult supervision. "
Hogwarts Legacy will be available starting February 10, 20
23 for PS5<
/a>
,
PS4
,
Xbox Series X
| S, Xbox One, PC and Nintendo Switch. A few weeks ago we saw a trailer on the rules of student life.
Source # 1 Source # 2 Did you notice any mistakes?