Shin Megami Tensei Imagine, Atlus sues the fans who resurrected him, accusing them of serious damage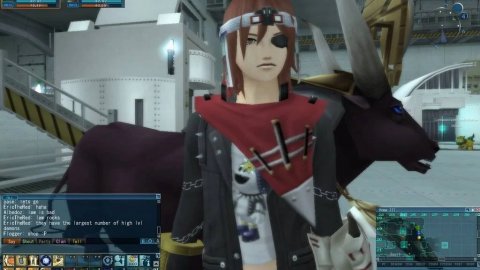 Shin Megami Tensei Imagine
Atlus has long since closed the MMO Shin Megami Tensei Imagine Online, so some fans have organized and resurrected it, launching the REImagine project, i.e. creating amateur servers to host the game. The Japanese company, however, did not take it well and sued the authors of the project, to the point that soon they
will have to
appear before a judge to defend themselves against the accusation of having caused very serious damage with their behavior.
Shin Megami Tensei Imagine Online would no longer exist without fans The lawsuit was filed in December 2021, but only now has it come to the point of going to court. Shin Megami Tensei Imagine Online is a PC MMO set in post-apocalyptic Tokyo, where players visit various locations and complete quests to obtain loot.
Launched in 2007 in Japan and 2008 and 2009 in America of Northern and European countries, respectively, has never met with enormous success, so much so that on May 24, 2016 it was closed. Some fans, however, did not give up and, gathered under the name of Rekuiemu Games, in 2020 they decided to resurrect it, making it playable again. This is not the first time something like this has happened, as there are similar services for other games no longer supported by their publishers, such as Star Wars Galaxies, City of Heroes and The Matrix Online.
Usually no one has nothing to say about such initiatives, which concern very small circles of people (only the most dedicated fans of the various titles), but Atlus believes that the REimagine project "has caused him and
will continue to
cause him irreparable damage", unless the court does not intervene by stopping it definitively.
Atlus wants all sites linked to the project, as well as servers, to be closed and wants $ 25,000 in compensation. The fact that the REimagine project is the only way to preserve Shin Megami Tensei Imagine Online and that its authors earn nothing from it is of little interest to the company, which goes straight on its way.
Source You've noticed mistakes ?
---
Atlus is suing fans who resurrected its long-closed Shin Megami Tensei MMO
Atlus is suing fans who hosted their own servers for the long-closed MMO Shin Megami Tensei Imagine Online.
As spotted by Twitter user 'Marsh', the lawsuit was first filed in December 2021 but has recently progressed to the point where defendants behind the fan-made 'REimagine' project have been summoned to appear in court.
Imagine Online was an MMO for PC set in a post-apocalyptic Tokyo, which had players exploring locations and completing quests in the hunt for loot.
The game was first released in 2007 in Japan, followed by North America and Europe in 2008 and 2009. On May 24, 2016, nine years after it first launched, Atlus made the decision to shut down the game's servers.
Persona Series on
Xbox
— Announce Trailer
In 2020, a group of fans doing business as Rekuiemu Games resurrected Imagine Online with a launcher, website and servers mimicking the original game and allowing fans to play the MMO once again.
These kinds of fan-made servers for closed MMOs are not uncommon: similar projects exist for Star Wars Galaxies, City of Heroes and The Matrix Online and many others, for example.
However, Atlus states in court docs that it believes the fans behind REimagine "have caused and will continue to cause irreparable damage to Atlus unless restrained by this Court".
The company is seeking the total shutdown of all websites and servers related to the fan project, as well as up to $25,000 per violation decided by the court.
One potential challenge Atlus will have to overcome are protections introduced by the US Copyright Office in 2018, which allow archivists to break DRM security in order to preserve online games. However, these protections are technically in relation to museums or archivists, and not public emulators.
The lawsuit again highlights the issue of preservation in the games industry and the many games that risk disappearing entirely in the future, should crucial services such as online platforms disappear.
Journalist Brittany Vincent argued in a VGC column that the games industry needs to increase its efforts for preserving video games, before more titles are lost to time.
"What becomes of the unplayable games doomed to become nothing but a blip in the medium's history? Should we steel ourselves and prepare to accept the eventuality that any title we love could eventually become unavailable in its current state? It doesn't have to.
"Game preservation, by way of purchasing hard copies of the titles you love, and documenting the adventures we have now is so important."
]]>