Resident Evil 4: a video compares the remake and the original, via the trailer of the October showcase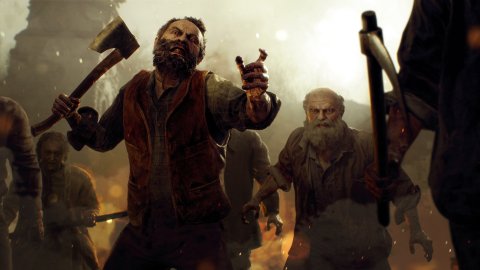 Resident Evil 4
ElAnalistaDeBits has released
a new video
comparison between the remake of Resident Evil 4 for PC and console with the original version, also taking advantage of the sequences shown in the gameplay trailer presented by Capcom during the night in the
Resident Evil Showcase
in October.
From his analysis it is possible to see how the remake will not only boast a completely redone graphic sector, but also some substantial differences to the locations, events and gameplay of the game. For example, the opening sequence will no longer take place at dawn but at night and even the meeting with the first Ganados will be completely different.
The forest will also feature familiar areas and some entirely new areas, with enemies now able to surprise the player by popping out of the bushes. ElAnalistaDeBits also points out that in the remake
the number of
destructible elements has increased significantly and that the game promises more dynamic fighting
thanks to new
controls and animations.
After all in the gameplay trailer of Resident Evil 4 Remake of the 21st showcase October 2022 we saw Leon take advantage of stealth mechanics, use a quick menu for equipment and even exploit a sort of parry, using the knife to parry the attack of an enemy armed with a chainsaw.
In short, the game promises to be a faithful reconstruction of the original, but without depriving itself of those structural changes necessary to modernize the gameplay and game rhythms. Among the changes made by the Capcom team there is also the almost total removal of QTEs in Resident Evil 4 Remake.
We remind you that Resident Evil 4
Remake will be
available starting from March 24 for
PS5
,
PS4
,
Xbox Series X
| S, Xbox One and PC.
Have you noticed any errors?