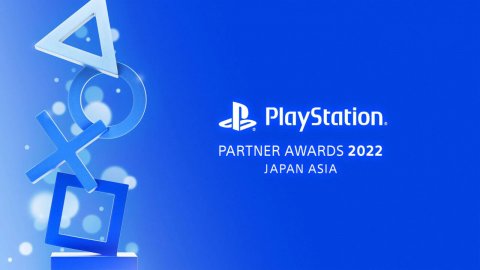 PlayStation Partners Awards 2022 announced
Sony
Interactive Entertainment Japan Asia has announced the new PlayStation Partners Awards 2022 event, which will be held in Japan again this year on December 2nd, with some possible news
on PS5 and
PS4 games but above all focused on a celebration of third party titles released on Sony platforms.
Traditionally, this is not an event destined to bring great news and announcements, however it could contain interesting information on the success of various third party games on PS5 and PS4, perhaps with more precise information also on sales figures and partnership projects for future titles.
PlayStation Partners Awards is an annual event that has been going on for a long time, as it has been held every year since 1995, structured as a real ceremonial evening to celebrate the most successful third party games on PlayStation, although everything is mainly focused on the Asian market.
This is an event PlayStation official dedicated mainly to the Japanese territory, however it is likely that interesting information may also emerge for the Western public, in terms of award-winning games and possible news to come.
PlayStation Partners Awards 2022 Also considering the proximity to
The Game Awards 2022
, it is still unlikely that it will contain trailers and announcements in absolute preview, with most of the major news probably moved to the other event in the same period.
Among the guests we can still expect the major Japanese and Asian publishers and third party teams, therefore probably Square Enix,
Sega
with Atlus, Bandai Namco and others, waiting to know the contents. To get an idea of ​​the event, we refer you to the videos and information on the PS5 and PS4 games that won last year's edition.
Source Did you notice any errors?