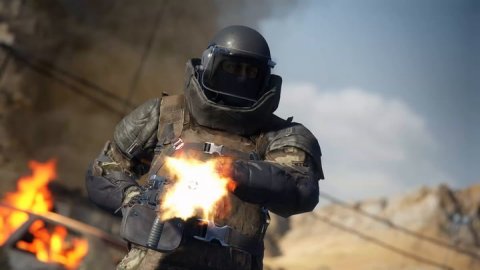 CI Games works on a live service shooter and a survival, is the publisher of Sniper
CI Games, the studio of the Sniper: Ghost Warrior and Lord of the Fallen series, has unveiled its plans for the next 5 years, which include a live service shooter and survival game.
As reported by VGC , in the lineup shared with investors, the Polish company confirmed that it plans a new "premium PvE multiplayer tactical shooter," codenamed Project Scorpio.
Development is entrusted to Underdog Studio, an internal team of CI Games author of the Sniper: Ghost Warrior series. The title has been described as live service, so it should receive long-lasting and full-bodied post-launch support with new content.
The Sniper Ghost Warrior series at the same time will continue, but will be entrusted to a partner studio, yet to be unveil, which will collaborate with Underdog Studio.
An image from Sniper: Ghost Warrior Contracts 2 The other project in the pipeline has the code name "Project Survive" and as you can guess it is a survival, made with the
Unreal Engine 5
. Lo development has already begun and is benefiting from the help of the external studio Batfields, author of the Dead Effect series.
In general, CI Games has announced that it has the goal of expanding its portfolio with brand new IPs, without at the same time forgetting the well-known franchises of the Polish house. For example, the reboot of Lords of the Fallen was announced in August.
"Over the past three years CI Games has undergone a major change from a Poland-based operations center to becoming a developer and publisher with a truly pan-European management and team structure, "said Group CEO Marek Tyminski.
"With our evolved global strategy and roadmap focused on premium consoles and PC content, we are ensuring continued success and future growth for the business. We look forward to further developing both new IPs and new ones. than existing, while also diversifying our portfolio into other exciting areas of entertainment ".
Source # 1 Source # 2 Did you notice any mistakes?