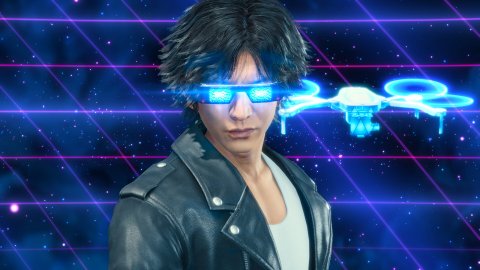 Lost Judgment
Lost Judgment,
SEGA
's new game coming in September, could receive a public demo. The PSN Releases Twitter account has indeed reported that a PS4 demo of the game has been found on the databases of the Japanese
PlayStation
Store.
As always, we remind you that this is an unofficial report, so it is possible that there is an error or that the demo, even if present on the PlayStation Store databases, will not be published. Furthermore, the report is linked to the Japanese version of the PS Store, so it is possible that it is a version limited to the Japanese territory only. In any case, what we do know is that it is called Lost Judgment: "Unjudged Memory Trial Version", a name that leaves no doubt that it is not a full version of the game.
For the moment this is all we know. There is nothing left to do but wait for Sega to officially unveil this possible demo and let us know if we will be able to try Lost Judgment before its release.
We remind you that Lost Judgment will be available on PS4, PlayStation 5 , Xbox One
and Xbox Series X
| S starting September 24, 2021. You can also buy a Digital Deluxe and Ultimate Edition: here are the contents.
Source Have you noticed any errors?
---
Lost Judgment Could be Getting a Demo Soon
Lost Judgment has looked impressive in all that we've seen of it so far, and chances are, as we edge closer to its launch, if you're a fan of the series, you've already decided whether or not you're going to play it (you probably are, right?). If, however, you're still on the fence about it, it looks like you might soon get a chance to test the game out and see if it's worth jumping in.
As spotted by PSN releases on Twitter, it looks like demo files for Lost Judgment were recently uploaded to the PlayStation Network's Japanese database. Specifically, the "Unjudged Memory Trial Version" has been uploaded, which obviously strongly suggests that it's a demo of some sort.
Given the fact that Lost Judgment will be the first global and multiplatform launch for the Yakuza/Judgment series, one would assume that the demo will be available worldwide, and for all platforms. Then again, even this hasn't been officially confirmed by Sega, so you never know. Stay tuned for more updates.
Lost Judgment launches on September 24 for PS5, Xbox Series X>>>>>>/S, PS4, and Xbox One.