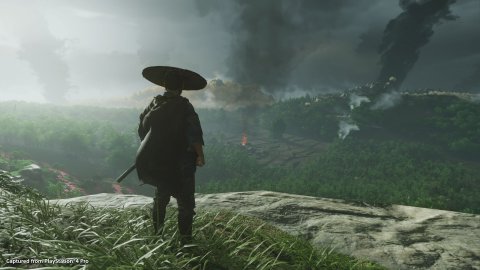 Ghost of Tsushima Director's Cut
Sony
PlayStation
and Sucker Punch have released the new update of
Ghost of Tsushima
Director's Cut, for both PlayStation 4 and
PS5
. Update 2.07 (more precisely, number 2.007.000 on PlayStation 5) includes various game fixes and some changes to the DualSense functions.
Let's see the details of the update 2.07 of Ghost of Tsushima Director's Cut:
Restored the missing Fundoshi for some New Game + players who had lost access to it. Fixed an issue where replayed missions would not give the appropriate rewards until the game was reloaded. Fixed an issue where some Supply Crates could be restocked after reloading the checkpoint. Fixed an issue where if you gave the Hut Builder supplies and skipped the scene, the supplies were still taken but the objective was not completed. Fixed an issue where players were unable to join ongoing Legends Survival matches via matchmaking. Reduced duration of haptic feedback when traveling fast. Fixed some issues related to Activity Cards. Fixed an issue with the visibility of the Legends leaderboards. Various UI improvements and bug and crash fixes.
Ghost of Tsushima Director's Cut The previous Ghost of Tsushima Director's Cut patch also fixed some crashes and some advancement issues caused by the Sakai armor. Finally, still regarding update 2.07, Sucker Punch writes: "We are continuing to investigate the issues and will release further patches in the coming weeks, including fixes for Ghost of Tsushima: Legends in view of next week's launch of Rivals mode."
Ghost of Tsushima achieved good results at D1: it broke Switch's dominance in the Japanese rankings.
Source Have you noticed any errors?