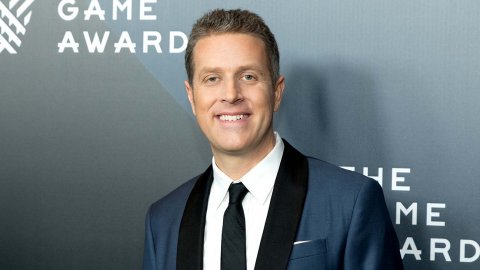 Gamescom 2021
Gamescom shared a series of data related to this year's digital events, and overall, the number of digital viewers has grown 30% year on year to a total of 13 million viewers. A large part of this success is tied to Geoff Keighley's Opening Night Live: the latter also saw similar percentage growth.
Keighley's ONL attracted 5.8 million viewers during the two full hours live, with a peak of contemporary spectators of 2 million. Co-streams are also up 25%, for a total of 1,500.
Going beyond the digital event, Gamescom announced that viewership of the Awesome Indies stream has more than doubled. Instead, the Gamescom Steam Festival attracted over a million visitors, or + 43% compared to last year.
Gamescom 2021
To all this must be added the views of the video on demand, which rise even after the end of the event. In addition, there is all the media coverage managed through videos and online articles, such as those we have proposed to you at geekinco.
Oliver Frese, MD and COO of Koelnmesse, added: "I'm really excited about how our digital offering has been welcomed by the world community again this year. A lot of passion has been invested in the
development of
our shows, in our gamescom content hub now and in our cooperations by the whole team and many partners - and this has paid off. The numbers speak for themselves and we have definitely defended our pole position as a global digital event. This puts us in the best possible position to bring the community and industry together with even more success next year with a gamescom 2022 hybrid, both on site in Cologne and online ".
During the days of Gamescom 2021 many games were shown, including Elden Ring, here is all the information in our preview.
Source Did you notice any errors?
---
Digital-only Gamescom attracted 13 million viewers
Share this article
Gamescom 2021 reached 13 million people around the world with its programme of livestream presentations and events.
This was the second year in which Gamescom was an online-only affair, with the event centred around both livestreams and activities on the main Gamescom Now website.
The highlight of this year's show was Opening Night Live, the showcase of trailers and announcements hosted by Geoff Keighley. Opening Night Live saw 5.8 million people tuning in at some point in the show -- an increase of more than 30% compared to last year -- with a peak of two million concurrent viewers.
The Gamescom organisers also highlighted Awesome Indies, which attracted 500,000 live viewers -- more than double than in the previous year.
Overall, 13 million people watched Gamescom's livestreams this year, up 30% when compared to 2020, hailing from more than 180 countries.
Looking at the website's main activities and adjacent events, the Gamescom Steam festival brought in more than one million visitors, a year-on-year increase of 43%.
15,000 people took part in Indie Arena Booth Online, an interactive experience that allowed them to explore a virtual booth. And the Gamescom community donated almost €7,000 to Gamescom Forest, an initiative to raise funds for the rebuilding of a climate-resilient forest near the German town of Bayreuth.
While there were no figures for how many trade visitors took part, the organisers report there were industry participants from 87 countries, more than the 68 recorded in 2020.
Gamescom 2022 will be hosted in Cologne and run from Wednesday, August 24th to Sunday, August 28th.
As co-organiser Felix Falk told us last week, the event will be a hybrid, bringing back the physical show Gamescom is known for but also building on the online elements from this year's iteration.