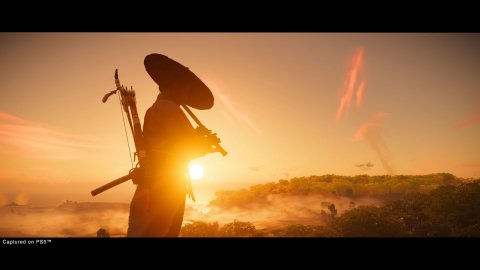 Ghost of Tsushima Director's Cut
Ghost of Tsushima
Director's Cut returns to show itself with a celebratory trailer that reports the various press quotes on the Sucker Punch game and the various awards collected in the past year, during which the open world action game with a Japanese setting has confirmed itself as a great success.
Among the various celebrations of the game, it is also possible to see some scenes taken from this, between gameplay and intermission sequences, which also demonstrate the progress made on the technical front with the arrival of the Director's Cut and the
PS5
version.
As we have seen, the main addition
of this new
edition is the arrival of a whole new island to explore, namely the Iki island, which adds a few hours of game unpublished to the main story, in addition to introducing new settings, characters and quests to complete.
In addition to this, other interesting innovations have also been introduced, as emerged from the review of Ghost of Tsushima: Di rector's Cut. On the technical front, the advances in graphics were not particularly surprising, as the Digital Foundry analysis showed, but the overall package was still very convincing, as also demonstrated by the press ratings higher than the first edition.
Have you noticed any errors?
---
The Iki Island expansion is a showcase for how much better 'Ghost of Tsushima' and other games will get in the PS5 generation.
Ghost of Tsushima has shot up to first place on the Switzerland charts, according to SwissCharts.com for the [...] ...