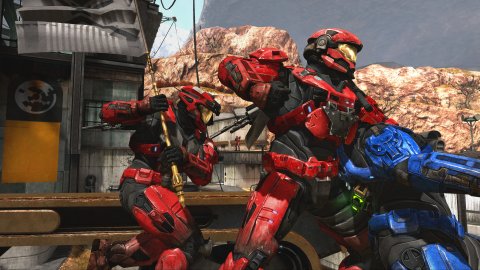 Despite all the attention of fans are directed to Halo Infinite, whose debut is scheduled for next December 8 on
Xbox Series X
| S, Xbox One and PC, 343 Industries has announced that the remastered version of Halo 3 from the Master Chief Collection will soon receive a new map, taken from Halo 2.
As explained by the developers with a post on the official forum of Halo, the "new" Icebox map
will be in
troduced in the multiplayer of the third installment of the series with the next update, which should arrive later this week, thus starting season 8. As already mentioned, this is not a completely new content , as this is the remake of the Turf map from Halo 2, but it is an addition that is undoubtedly welcome and that will delight those who are playing the multiplayer of the third chapter.
Halo: The Master Chief Collection Icebox is the third map to be added to Halo 3 in the next year. The other two, Waterfall and Edge, are also remakes from the ill-fated Halo Online, the free-to-play title announced in 2015 and canceled the following year.
Meanwhile 343 Industries has unveiled data and stats from the Halo Infinite beta that took place a few weeks ago with an infographic.
Source Did you notice any errors?