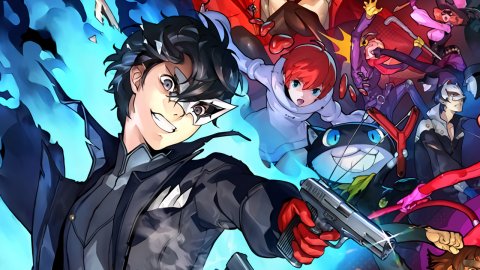 Steam Rankings
SteamDB has compiled the ranking of the most profitable games on Steam, for the past week. In the first place we find once again Steam Deck, followed by the pre-orders of
Call of Duty
:
Modern Warfare 2
and
Persona 5 Royal
.
Below is the complete Steam Top 10 of the week of 17 - 23 October, which we remember is based on revenues and not units sold.
Steam Deck Call of Duty: Modern Warfare 2 Persona 5 Royal Call of Duty: Modern Warfare 2 RimWorld - Biotech
Football Manager
2023 Uncharted : Legacy of Thieves Gotham Knights Collection Red Dead Redemption 2 Gotham Knights
Call of Duty: Modern Warfare 2, an official image Aside from the undisputed dominance of Steam Deck, first in the weekly charts for several months now, there have been some major changes to the top from last week's Steam top 10. FIFA 23, for example, was second while now it does not even appear in the top ten. In its place is Call of Duty: Modern Warfare 2 (which by the way is both second and fourth), while Persona 5 Royal closes the podium in third position. Great success therefore for the JRPG of Atlus, especially considering that we are talking about a niche genre and that the game is also included in the catalog of the Game Pass for PC.
Uncharted: The Legacy of Thieves collection makes its debut at seventh place. It is not the best result recorded by a Sony
PlayStation
game at launch on Steam, but it is also true that we are talking about a collection of remastered games, which perhaps many have already played on PS4 or PS5. Gotham Knights debuts in eighth and tenth place: more than fair results, but the problems that emerged in the reviews and the high system requirements seem to have had a negative impact on sales.
Source Have you noticed any errors?