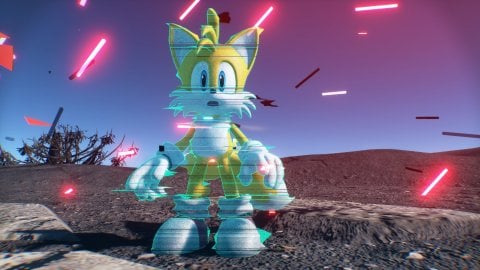 Sonic Frontiers
Sonic Frontiers will
be adaptable to any type of player, thanks to the two game modes and the many accessibility options implemented by the development team. The goal is for the game to be welcoming.
The two modes are the standard one, designed for veterans, and the Action Style, "designed to make the game more familiar and less hectic for newbies", such as explained by producer Takashi Iizuka in the interview with our Vincenzo Lettera. "There are also many other options to change the speed of the camera, the maximum speed reached by Sonic or the steering sensitivity, in order to adapt the experience to your needs. In this way the most hardcore fans with years of experience with games of Sonic can have just as much fun as those approaching the series for the first time, "continued the developer, explaining the philosophy followed for this aspect of the game, which follows a very widespread trend in recent years.
Iizuka then specified that these are not options designed specifically for disabled players, but
for those who
do not have great experience with action games and with Sonic and want to enter his world without trauma. However, it is not excluded that they also help those with some form of disability to play: "Just for clarity: the options mentioned above are mainly aimed at fans of action games who do not have much experience with the speed of Sonic games. , but who are still used to playing action games. The goal with those settings is to make sure that that slice of players can approach the series for the first time with
Sonic Frontiers and
still have fun. We have not done an analysis, however. In-depth study of the type of accessibility addressed to people with different needs and needs. With Sonic it's not easy. "
Have you noticed any errors?