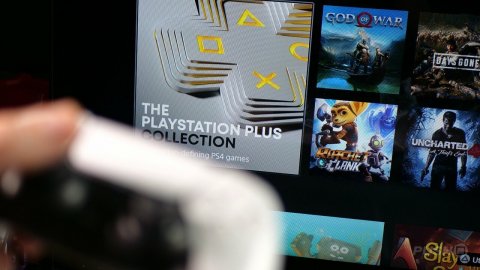 PlayStation Plus
A weak point of subscription services is the fact that the games included in the catalog, at least as regards usually third parties, are destined to be removed sooner or later, therefore the fact that
Sony
seems to have removed the visible "expiration dates" for
PlayStation
Plus Extra and Premium games it can be an element of confusion and lack of transparency for users.
The matter could arise from a simple error or an update in progress in the interface of
PS5 and PS4
, but as reported also by Push Square it seems that the section "Last chance to play", or "Last chance to play", present in the section dedicated to PlayStation Plus of the console dashboard no longer reports the precise dates in which the games will be removed from the catalog.
At the moment, Rez Infinite on PS4 is displayed within the section in question, but even in this case the exact date of removal is not reported And . If this is not a momentary problem, it would be an important lack for users, who find themselves unable to know how much time they have available to play the various titles in the catalog.
Another example, as reported by the PS Play Twitter account, is GTA Vice City Definitive Edition, which in the Japanese PlayStation blog has an expiration date set at February 20, 2023 but now this information is not visible in the interface.
On the other hand, this is information that is never much advertised even
on Xbox Game Pass
, Microsoft's rival service. Also in this case it is not known the expiration date of the games at any time, but this is regularly reported two weeks after the removal of the titles from the catalog, both in the appropriate section of the console interface and in the app. mobile and in the official announcements through the blog.
At the moment, however, there seems to be no way to see the expiration dates of the games in the PlayStation Plus catalog, contrary to what was possible until recently .
Source Have you noticed any errors?