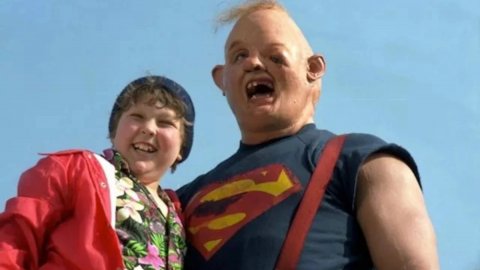 MultiVersus
According to the findings of the dataminers, a string of the MultiVersus code would seem to suggest the arrival of one or more characters from the film The Goonies as future additions to the Warner Bros free-to-play fighting game roster.
The Report comes from the Twitter account @multiversusie, which promptly reports all leaks and reports related to the game, such as the fact that the
release date of
Black Adam on MultiVersus was revealed by an email from Warner Bros.
As we can see in the tweet above, the one identified as a "Character Universe" code for The Goonies has been identified in the server codes, which could suggest the arrival of a character from the famous 1985 film , maybe "Sloth", one of the central characters of the film and who could better fit the cast of MultiVersus, given his strength and his immoderate passion for Superman, present in the game's roster.
The Goonies (The Goonies) is a 1985 adventure film by Richard Donner. The film is about four boys who embark on a dangerous adventure to find the treasure of the legendary pirate "Willy the Patch".
For the moment, take this indiscretion with a grain of salt, as
there is no
official confirmation. After all, it is not the first time that one of the characters of MultiVersus is discovered before the official announcement thanks to dataminer and the like.
Source Have you noticed any errors?