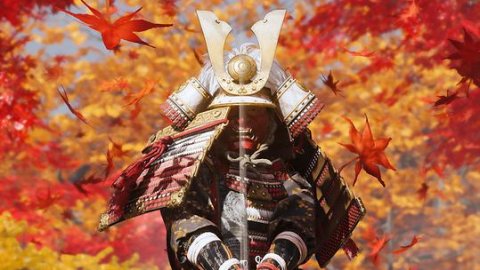 Ghost of Tsushima
Sucker Punch Productions has released the update 2.05 for
PS4
and
PS5
(precisely, 2.005 in the next-gen version) for
Ghost of Tsushima
Director's Cut. This is a small download file that deals with fixing some problems that caused crashes.
Specifically, we are talking about 205 MB
on PS5 and
100 MB on PS4. Ghost of Tsushima Update 2.05 "fixes a crash that some users were experiencing. We are currently investigating other issues and will continue to make fixes / improvements in the next week."
This is what
Sucker Punch indicated.
The PS4 version of the game states, through the dedicated section: "Generic bug fixes and improvements". It is therefore a "secondary" update, designed solely to improve the status of Ghost of Tsushima Director's Cut.
Ghost of Tsushima Director's Cut In our review we explained that: "Ghost of Tsushima: Director's Cut is the definitive edition of a game that, if you haven't already, is certainly worth a try. Sucker Punch did a great job with the original and here goes to refine it, particularly with regards to the implementation of haptic feedback . If from the graphic point of view
there is no
t too clear a difference with the PS4 version (while remaining perceptible), it is the resolution / fps combination that makes it shine. "
" To this is added the Island of Iki, a good DLC that closes the pending question of Jin's past, giving some background on the father and the relationship between them, proving to be very pleasant although hasty on the ending. The secondary stories that enrich the adventure, the few additional techniques, the challenges e all the other small gameplay elements give the right contribution to the DLC without stretching the broth in a forced way. Ghost of Tsushima: Director's Cut is arguably the best version of the game so far. "
Source Did you notice any errors?
---
'Ghost of Tsushima: Director's Cut' is the definitive way to play this beautiful game
When Ghost of Tsushima dropped in summer 2020, it was a surprising and beautiful swan song for the PlayStation 4 console generation. It showcased the best of what PS4 games had grown to become in the last seven years, with stunning graphics, cinematic motion capture performances, engaging combat, and an emotionally resonant story. Jin Sakai was one of 2020's breakout video game stars, a charismatic samurai capable of heading up his own franchise, and the continuation of Jin's story in an expansion tied to the release of Ghost of Tsushima: Director's Cut and the game's upgrade to PlayStation 5 is the first real test of its enduring potential.
In addition to the Iki Island expansion, the Director's Cut comes with a handful of goodies and upgrades that could tempt players back to Tsushima. The PlayStation 5 Director's Cut is wondrous, with the game's already legendary environments bursting with even more detail and an increased draw distance that makes climbing to high points a coast-to-coast panorama. There's also a new feature that players have been begging for since last July — the ability to replay duels as well as entire liberation missions. The story missions are not replayable, but redoing fights like the six blades of Kojiro and the curse of Uchitsune are worth waiting for.
If
this is what
the next generation of games will feel like in-hand, it's going to be an amazingly immersive generation.
Most impressive in the new cut is how well Sucker Punch has taken advantage of the technological leaps that went into creating the PlayStation 5 DualSense controller. Ghost of Tsushima already used the PlayStation 4 DualShock controller in interesting ways, especially mapping the sole navigational mechanic and several in-game actions to directional swipes on the touch pad, but the DualSense is a different monster entirely.
Ghost of Tsushima throws audio into the DualSense speaker to create surround sound experiences like the clash of swords, echoing voices, and the subtle metallic shhhk of Jin sheathing his katana. The adaptive triggers mimic the tension of drawing a bow and using Jin's grappling hook. Sword slashes feel weighty with a combination of DualSense audio and a haptic jolt, and Jin's traversal over Tsushima also feels more grounded with rumbles as he jumps, climbs, and gallops on his horse. If this is what the next generation of games will feel like in-hand, it's going to be an amazingly immersive generation.
Say it with me: DRAW. DISTANCE. Credit: sony / mashable
But of course, the real star of the Director's Cut is Jin's new adventure in Iki Island. As with the first game, saying too much about what happens would rob players of the joy in discovery, but suffice to say, Iki is a very different place than Tsushima. As the Ghost, Jin is beloved on his home island, but Iki is populated entirely by people who'd sell their own grandmother for a chance to kick his ass. Some spoilable new mechanics make Iki a much darker place than Tsushima. Through that journey, actor Daisuke Tsuji voices Jin in the English language audio with the same mind-blowing attention to detail in his vocal tone and performance seen in the base game. There's also a significant amount of flashback work that requires Tsuji to modulate up to voice Jin as a child. The fact that those two performances are the same guy is just bonkers.
Even though Jin's solo adventure is compelling, it's difficult not to miss the rest of Ghost of Tsushima's stellar characters while playing the expansion. Part of the reason the base game's plot was so well-received is because it invested enough time in Lady Masako, Norio, and Sensei Ishikawa to make them inextricable from Jin's development. When Jin takes off for Iki, players who've finished the main game have every right to wonder where the rest of the Jinvengers are, and why they'd let their friend sail into a literal and emotional battleground alone. That's one of those observations that would make for an entirely different expansion, but the absence of those characters is still tangible, especially because none of the new characters are as memorable as, say, Ryuzo and Tomoe.
Iki Island delivers some of the best action setpieces 'Ghost of Tsushima' has to offer.
In the absence of memorable characters, Iki Island delivers some of the best action setpieces Ghost of Tsushima has to offer. It starts off with a bang and bangs on unyielding through the entire main storyline, until the final battle arrives and ends, you guessed it, with a bang. Here's a tip: Keep a save of wherever you are right before Jin heads to Iki and never overwrite it, because you're going to want to play through it more than once. There are battles on open fields, plot twists, new mythic tales, and an emotional arc that serves as a kind-of meta commentary on the psychological ramifications of being a video game protagonist (they kill like...so many people).
The only thing I would change is adding some kind of warning — like the ones on the three act finales in the base game — that the player is reaching a point of no return before the final mission, because Iki fundamentally changes after Jin reaches the ending of the main plot. For now, a second tip: Do not go through with the final battle until you've done everything you want to do on Iki.
Don't worry, dat ass ain't going nowhere. Credit: Sony / alexis nedd
And there is a lot to do on Iki. Instead of simply expanding the number of discoverable interactions from Tsushima, Iki has new interactions that feel like a creative deviation from the norm. You've still got shrines, bamboo strikes, pillars of honor, and yes, a hot spring, but there are also new (surprisingly difficult) archery challenges, riddles, playable memories, and animal sanctuaries where Jin can charm kitty cats, deer, and monkeys with a flute tune and return to pet them whenever he wants. Because that's the kind of guy he is.
All in all, if you enjoyed Ghost of Tsushima and want to spend 15 more hours with Jin Sakai in an environment that plays like the base game but will definitely surprise you, the Iki Island expansion is absolutely your cup of tea. If you want a continuation of the base game's story, that's not what Iki is about. If you want to play an amped-up, bells-and-whistles, fantastically optimized version of the excellent base game, the Director's Cut is for you. If you weren't inclined to return to Tsushima in the first place and, to be honest, don't have a PlayStation 5, the upgrades aren't going to move the needle as much. As with the original, I loved the Iki Island expansion and am eager to find out if Sucker Punch will continue innovating on the world of Ghost of Tsushima. Ghost of 2-shima, please!