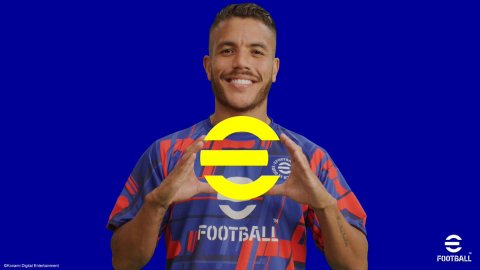 eFootball will have the licenses of all American MLS players
e
Football
has announced a new agreement with the MLSPA to have the official licenses of all the players who play in the American Major League Soccer, but perhaps not all the official clubs and logos, considering the strange nature of the partnership.
In view of Gamescom 2021, where further news could come from the Konami football game which has officially become a free-to-play platform, comes this announcement of the company, which reports that it has reached an agreement with the MLSPA, or the association of players who play in the MLS.
The fact that the agreement has been made with this suggests that the licenses concern individual players and not necessarily clubs, so it is not clear if all teams are present with their logos, badges, uniforms, Official kits and stadiums.
In any case, 11 MLSPA players will be official ambassadors of eFootball, that's who they are:
Efraín Álvarez Eduard Atuesta Caden Clark Cade Cowell Jonathan Dos Santos Jesus Ferreira Tony Leone Josef Martinez Andres Perea Cristian Roldan Yeferson Soteldo
For more information on the game, we refer you to our preview of eFootball, which explains the huge changes made by Konami on its new football simulation, more organizational and distribution methods than gameplay, but which can easily be reflected also on the contents of the game itself.
We remind you that eFootball will
be at Gamescom 2021
, so we can expect other updates in this regard from Konami, being practically the only title announced as present together with Yu-Gi -Oh! Master Duel.
Have you noticed any errors?