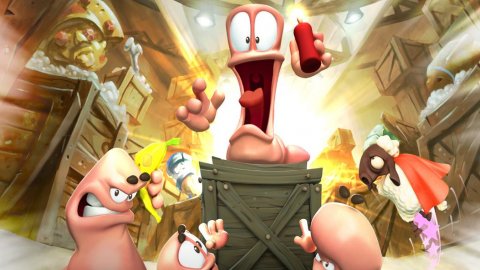 Team 17 has announced the
launch of new
"eco-sustainable" NFTs dedicated to the Worms series, in a limited edition and with the particularity of demonstrating a certain attention to the ecological impact on the part of the team in question.
This is artwork in computer graphics that will be sold through Reality Gaming Group, objects that exploit a "Side chain" of "Ethereum manine", as reported by the British team.
Worms' eco-sustainable NFTs This should guarantee a low environmental impact in the management of the operation, considering that, according to the data, 100,000 of these objects require the same energy used on average annually by 11 families to boil the water.
Yes, the calculation is somewhat bizarre and does not make the advantage of this solution particularly evident, but on the other hand the whole world of NFT continues to be a reality to be discovered day after day, therefore this is not too surprising.
A part of the money obtained from the sale of NFTs on Worms will also be donated to the "Coin 4 Planet" organization and in particular to the Refeed Farms. This represents a very interesting element of the project, as well as perfectly in keeping with the series in question: these farms are in fact involved in using worms to process organic waste from food and contribute to the manufacture of natural fertilizers.
Read more in addition, Team 17 also opened a MetaWormd Discord to discuss the topic and plans for the future in this area. The British team therefore also gets on the NFT train after seeing the commitment of
Ubisoft
, Atari and perhaps in the future even Square Enix on the subject.
Source Have you noticed any errors?